Community Risk Management Plan 2022-2027 (draft)
Each fire and rescue authority has a statutory duty to produce a Community Risk Management Plan (CRMP). Our draft CRMP sets out the key challenges and risks facing our communities and how we intend to meet and reduce them. It demonstrates how our protection, prevention and response activities have and will be used collectively to prevent and/or mitigate fires and other incidents.
This integrated approach will keep you safe and reduce the impact of emergencies on people, businesses and the local economy. We protect over 1.8m people and we will always seek to prevent incidents from occurring; but when you need us, we will respond quickly to minimise harm and economic loss.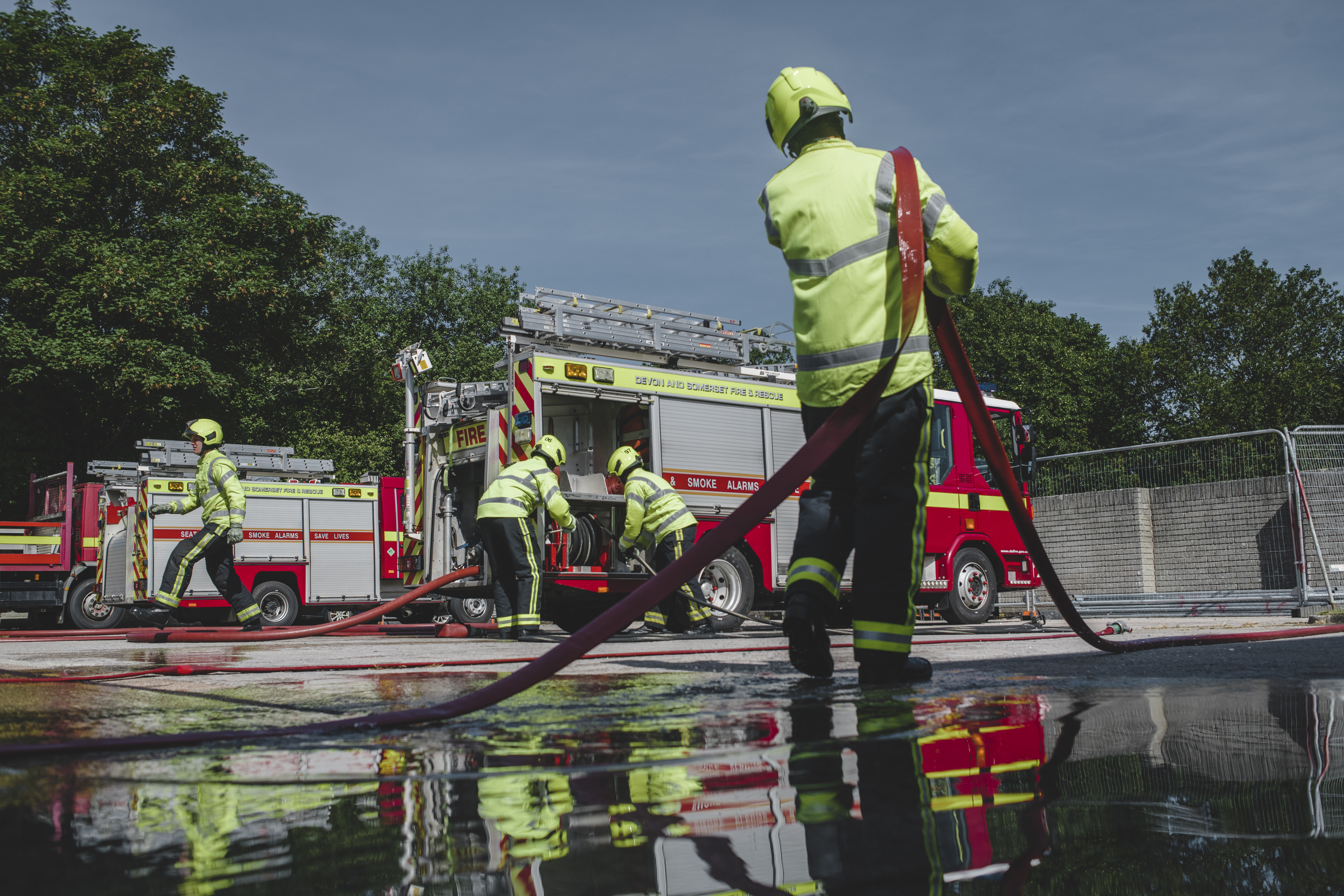 Introduction
Our Community Risk Management Plan outlines who we are and what we do. It sets out the key challenges and patterns of incidents that we experience now and anticipate in the future. Specifically, it highlights the risks facing our communities and how we intend to reduce these over the life of this plan. The resources that we have available to us to achieve our priorities are also identified. 
View the draft plan on our CRMP webpages - detailed in the contents section below. Alternatively, download and print a copy of the draft CRMP at the bottom of this page. 
Take part in our consultation
Share your views on the draft Community Risk Management Plan we've put together. This Community Risk Management Plan is a five year strategic plan, and is supported by a Strategic Risk Analysis and an Equalities Impact Assessment. 
Read our Community Risk Management Plan webpages or download the document (below) to read the plan before completing a short survey. 
Events
We're hosting several virtual events where you can ask questions you have about the draft plan. Find out more on our events page.  
Giving your feedback
Our consultation survey is available online. If you need the plan in another format, please call us on 01392 261287 or email CRMP@dsfire.gov.uk.
The consultation closes at noon on Friday 14 January 2022. 
All responses will be treated as confidential. At the end of the consultation period, responses will be analysed by an independent organisation. 
The final plan and consultation findings report will be presented to the Fire Authority so they can make an informed decision when approving the plan in February 2022.
The Community Risk Management Plan needs to be agreed and in place in April 2022. 
Upcoming events
Find out more about our draft plan at one of our virtual events. 
Supporting documents
Download and print a copy of the supporting documents for our CRMP.