Application process for on-call firefighters
So you're thinking of applying to become a firefighter? Great stuff.
There are quite a few steps to get there, but we promise it's a worthwhile journey.
So if you think you've got what it takes, we can't wait to see what you've got.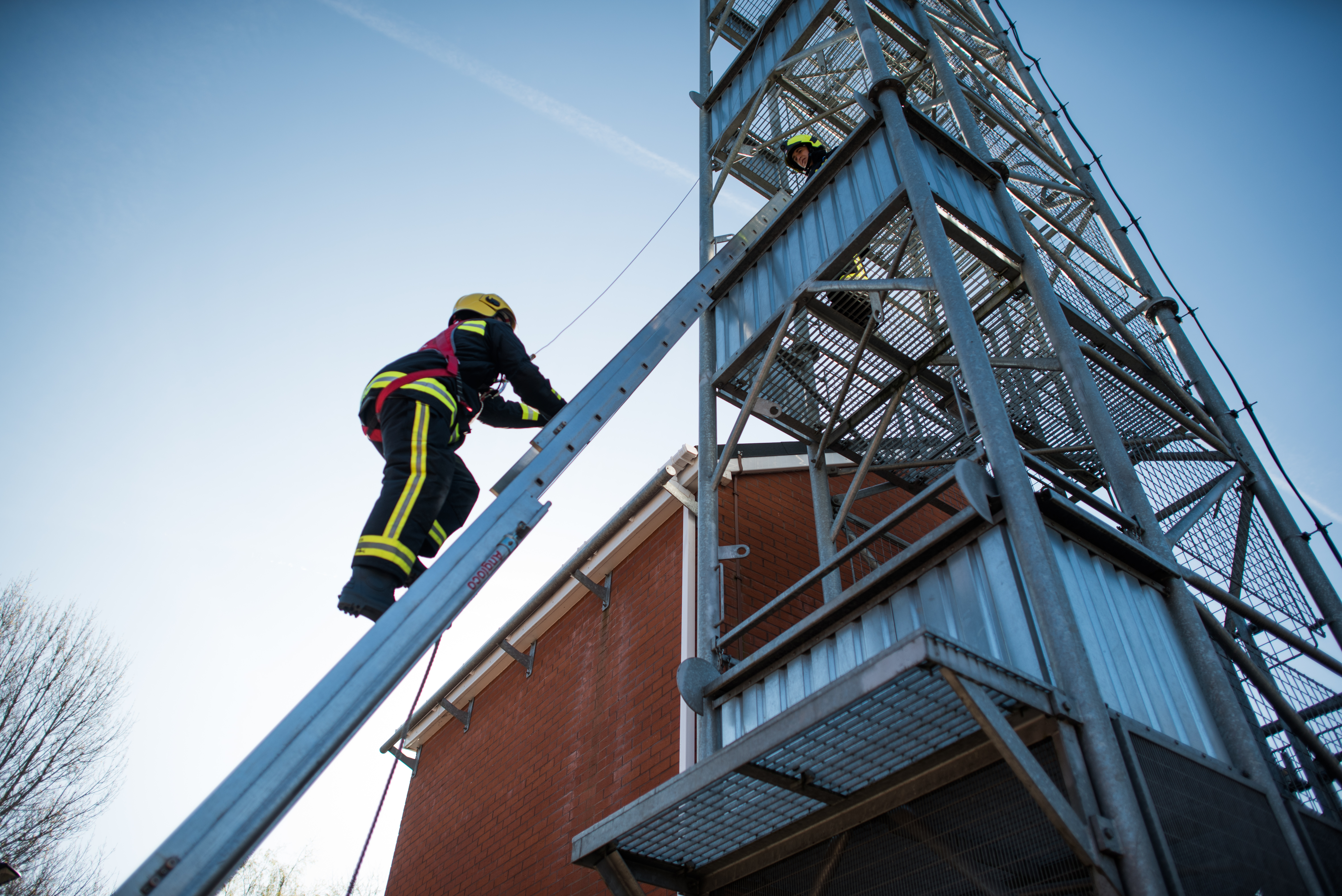 If you're unsuccessful at any point during this process, you'll be able to reapply 12 months from the date you're emailed confirming you are unsuccessful.
Please be aware that if you arrive late to any of the assessments or forget to attend, you will be withdrawn from the application process.
The first step to becoming a firefighter starts with our application form. This is where you fill in your personal details and explain how you meet the eligibility criteria. 
It's here that you'll need to be clear about the cover you're able to provide. The candidates that match the cover that we need at the time will then be brought forward.
Once you hit submit, the application will be anonymised and you'll be sent an applicant number. We'll use this in all further communication with you. This is to make sure there is no bias towards applications. 
Initially, you must only submit one application. Once you have submitted an application, you must not apply again, unless you have been unsuccessful and the specified re-application time period has passed. This will be detailed in the email you receive informing you that you were unsuccessful. When you apply you will be asked to input your National Insurance number in your application form which we will use to identify multiple applications. If we identify that you have more than one live application in the system, we may remove all your applications from the process and not allow you to apply again for a certain period of time.
You'll then complete two online behavioural tests and three online ability tests.
You'll receive an email link inviting you to take the test, with practice tests too. You can have a go at the practice tests as many times as you like.
Step three
First contact meeting
You'll then be invited, either online or in-person, to meet with your station. This is an opportunity to discuss expectations for the role.
Step four
Fitness test and practical assessments
An important part of being a firefighter is making sure you have a good level of fitness. We assess this through a Bleep test.
You'll also do a practical assessment, involving the following:
Ladder lift
Ladder climb
Equipment assembly
Equipment carry
Breathing apparatus and confined space
Find out more about the fitness and practical tests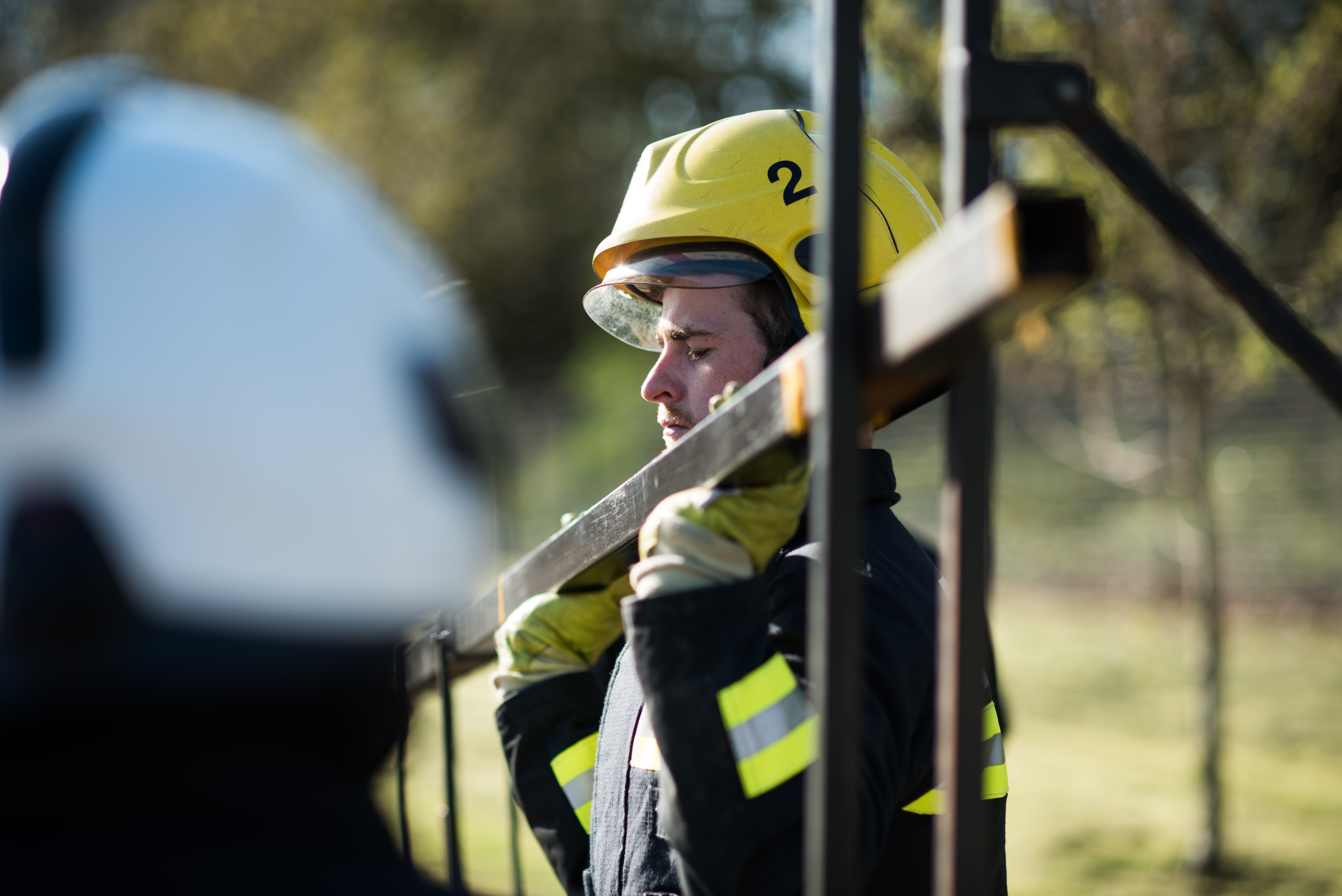 Phew. You're now over halfway through. Now it's time for the interview. This is done face-to-face, and you'll be asked about your experience, knowledge and skills. It's here that we want to see whether you've got the qualities we're looking for.
We'll carry out a medical and fitness assessment here to make sure you're able to do the role. This includes:
•    height and weight measurement to give an idea of general health
•    blood pressure test
•    urinalysis
•    an eye test (with and without glasses if you wear them)
•    a breathing test to check your lung function
•    a hearing test
•    fitness assessment.
You'll also be asked questions about your health and any disabilities or medical needs you may have. All cases are looked at individually while following professional medical guidance.
Our fitness advisers will carry out a fitness assessment as part of the medical called a VO2 max test. You will jog on a treadmill wearing a facemask while connected to an analyser. The gradient and speed will gradually increase. This will measure your lung capacity. This test equates to level 8.8 on the bleep test.
You'll also complete a criminal records check (DBS).
Following the medical stage, the references on your application will now be followed up. When everything is cleared, you'll then receive a contract of employment and a start date for your initial training.
You did it! You're now an apprentice firefighter.
Welcome to the crew.