The Great Fire of London
As the focus of our school education programme is targetted on prevention and safe behaviour around fire, we no longer support the delivery of this Great Fire of London topic with standalone visits nor with a visit by operational crews and fire engines nor with a school group visit to the local station.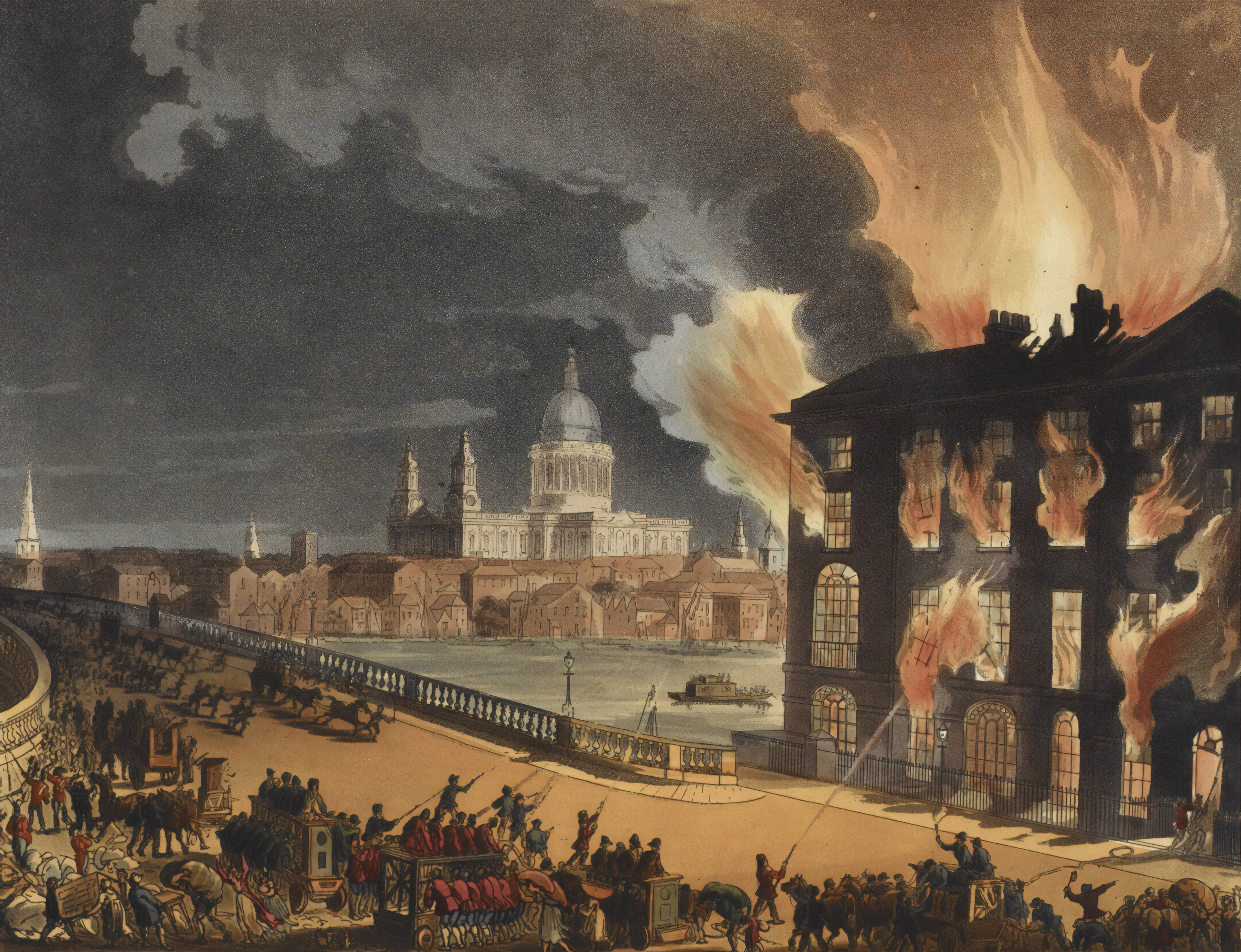 An important safety note: As with most fire services across the country, we strongly discourage any sort of re-enactment of the Great Fire of London involving burning models. These active displays are not only a fire risk, but they also promote dangerous fire setting behaviour to children.
Read the National Fire Chiefs Council position statement about re-enactments.
Resources
Our videos and worksheets will help your class to understand:
how the Great Fire of London started
why the fire spread
what equipment people used to fight the fire
how effective the equipment was
how the fire service works today and how this affects fighting fires now
how we can prevent a fire starting.
There are also adaptable resources available from the tes.com website.
The Great Fire of London
An educational video for children.
A brief history lesson
The fire started on 2 September 1666, in a bakery on Pudding Lane. It started because a baker, Thomas Farriner, had not cleaned the oven properly. Due to a lack of rain and the blazing hot summer, all the houses in the city were bone dry. As they were all made of wood, and fanned by strong winds, the fire spread rapidly. People tried to control the spread using buckets of water and fire breaks but to no avail.
The fire spread through the capital, destroying over 13,000 homes and leaving 100,000 people homeless.  
It was as a result of the Great Fire that fire brigades were formed, as insurance to protect houses from burning to the ground.
Watch a video of a brief history of the Great Fire of London.