Verifying it's us visiting you
We are often out and about in our local communities doing work other than fighting fires. Part of this work means we may visit you at home or visit premises for an inspection.
We may be doing a free home safety visit, sharing free safety advice or visiting people who have had a fire nearby in their neighbourhood.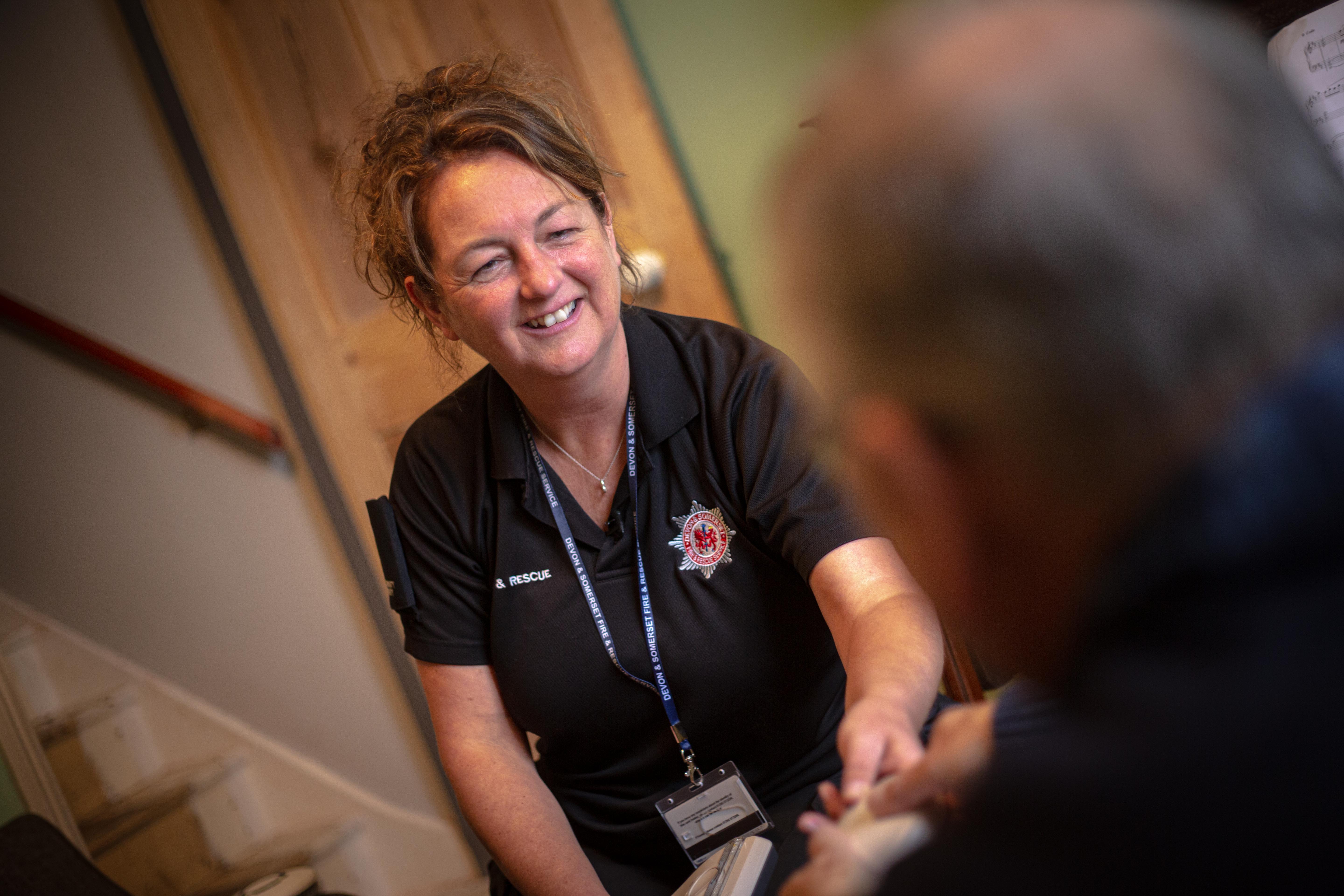 Home visits
We want you to feel safe and reassured when we visit your home.
If you want to check whether the person at your door works for the Service please call us on 0800 05 02 999.
There are certain things you can look for to check if the person is genuine. If a member of fire service staff visits your home, they will:
be wearing a Service uniform
be carrying a Service ID card with their name printed on it
identify themselves as a member of the Service and the purpose for their visit
never quote for work to be done or charge a fee for the visit
be parked nearby in a fire service vehicle (where possible).
If you have difficulty reading the ID card, the fire officer will help find a neighbour to verify the ID.
Checking the identity of a fire safety inspector
Anyone carrying out an inspection from the Service will carry photo identification and an authorisation card.
If you receive an unannounced inspection, you can ask to see their identification. Our officers will also be happy to explain our powers and rights to you.
If you would like to confirm the identity of one of our officers you can call us on 01392 872567, Monday to Friday (9am to 5pm). For out of hours officer verification, please phone 0333 399 0014.
Not all of our inspecting officers wear a uniform or drive a marked vehicle but they will always be happy to show you identification and explain the reason for the visit.