Dom's story
"There's no Monday morning feeling"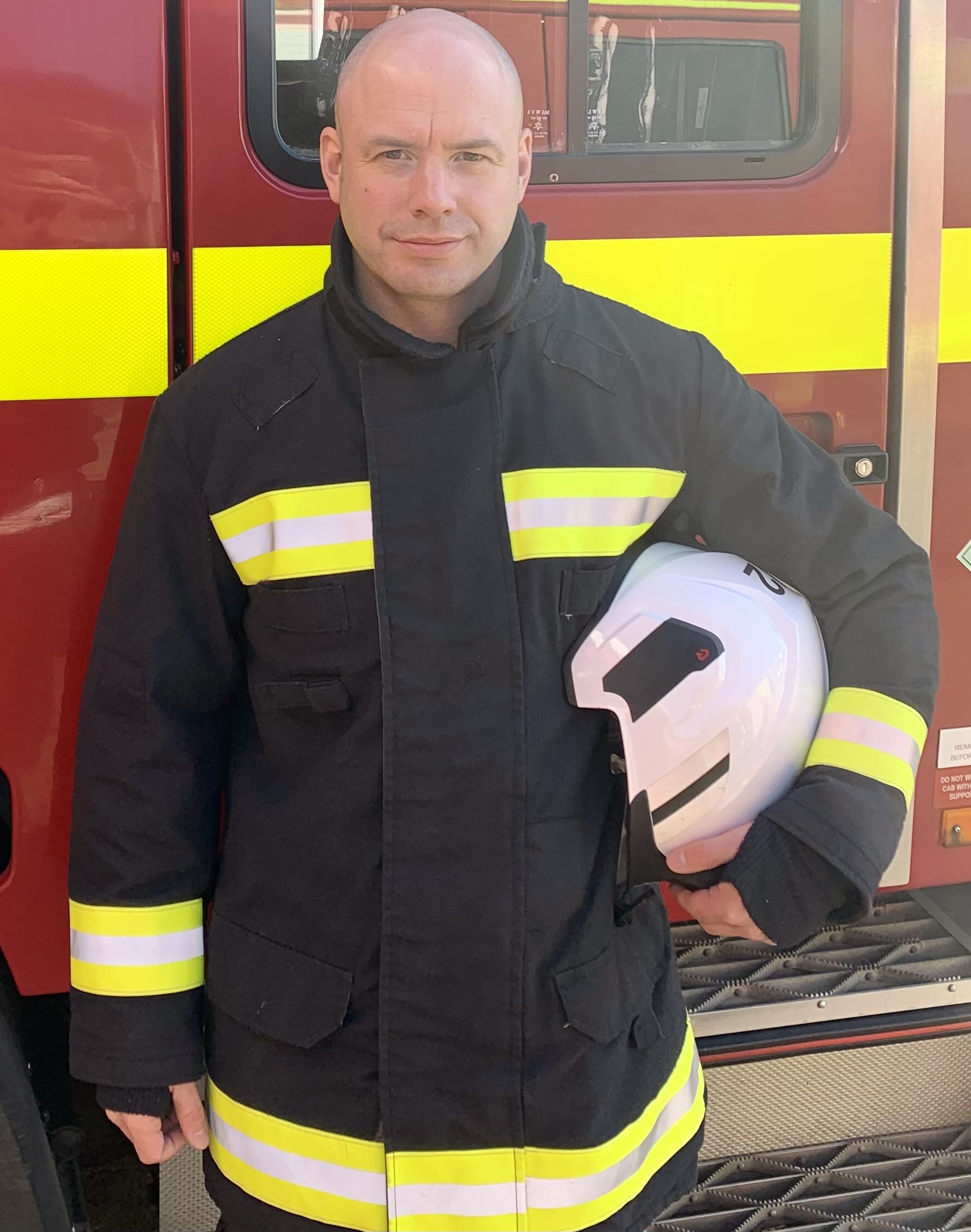 "I knew from a young age growing up with a father in the fire service that becoming a firefighter was the occupation for me. This inspired me to study hard at school and maintain very good fitness standards until the time came when I could apply.
I really wanted an occupation where I could make a difference to others and knew I would be able to do this in the fire service. 
I joined the Service in September 2002 and am now an operational Watch Manager on Green Watch based at Paignton.
Every day throws up different challenges and no matter who you are there is always something to learn or develop.
I know it's a cliché but your watch become almost a second family. You see and experience so much together that you form a strong bond and I have made lifelong friends through the job.    
There's no Monday morning feeling. Some shifts are more challenging than others, but I can't remember a time I felt that way in the past 18 years.
Your watch play a crucial role during times when things can become too much, and it's always good to use mentors especially when new to help.
Operationally, you have to be at your best all the time. This can be mentally exhausting even on quiet shifts due to the pressure. You do get used to switching on and off when needed.
Throughout my 18-year career I have attending multiple incidents as both a firefighter and an officer in charge. These include large chemical spills, basement fires and large building fires such as the Cathedral Green fire.  
Each of these incidents have required me to be at the very top of my game and rely on years of knowledge and experience. They've also required me to work to exhaustion and to have the self-discipline to know the difference between being tired and when I'm no longer able to be effective safely.  
My advice to a new recruit would be to start reading more, even if its fiction, especially if it's been a while since you last studied. The first few years in the Fire Service will require you to take in vast amounts of procedural and technical information and this will help prepare you.
Push yourself to achieve a very good level of fitness incorporating both lifting and cardio. Work on endurance as it's not unknown to have more than one large fire in a shift. Many activities undertaken at incidents will require you to dig deep and push on, a lot of this is psychological and those times when you've really challenged yourself in training will help with this.  
The shift system will mean you'll miss some birthdays and family events over your career. For every down about the shift though there are many positives including more time at home, many class the shift pattern as a benefit to the occupation.
Remember that most applicants will not be successful on their first application. Resilience is crucial as a firefighter, use the time before your next application to review, adapt and improve rather than give up.