Kirsty's story - in this job you can make a difference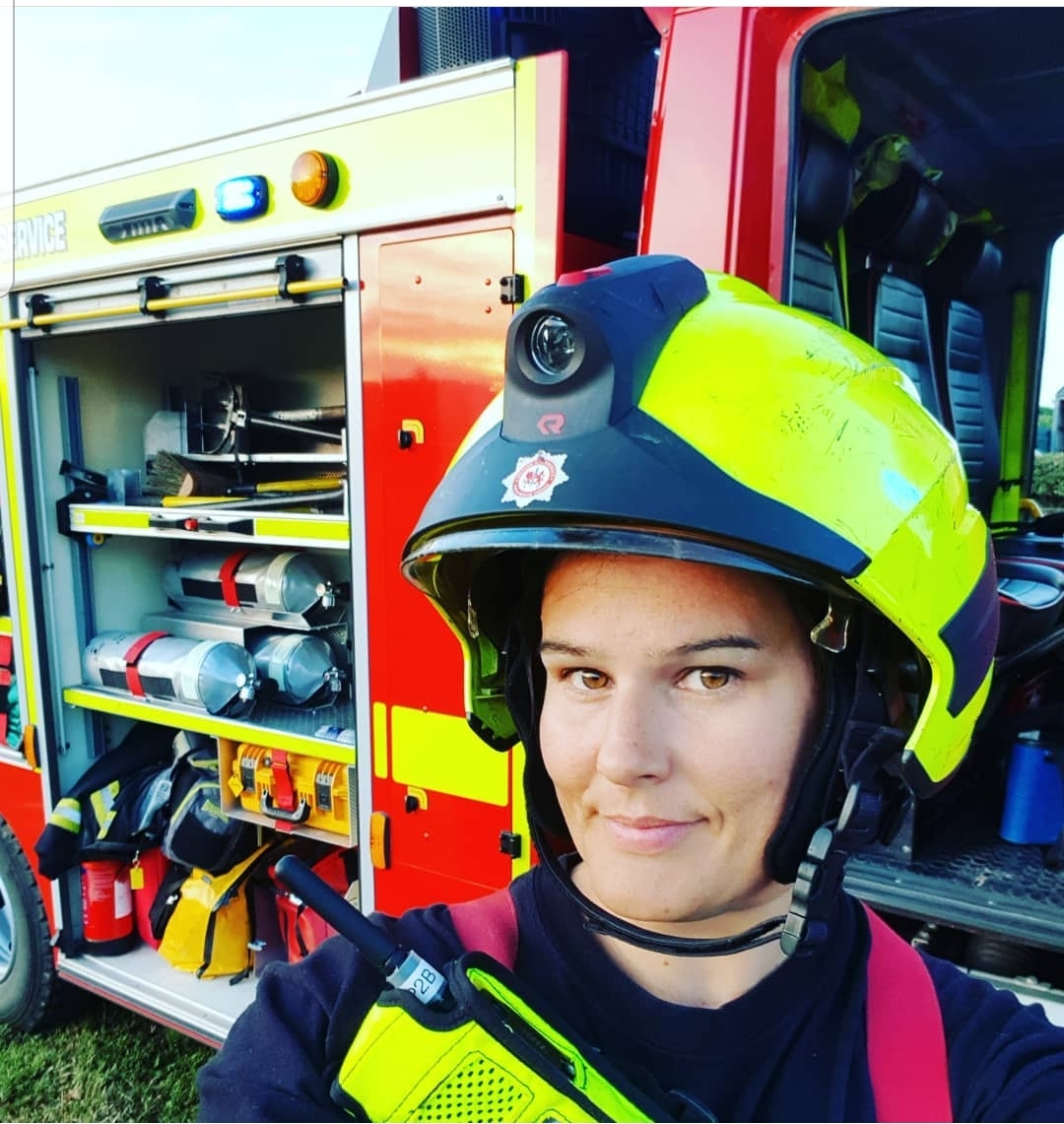 I applied to join the fire service after driving a male friend who was interested in joining to a 'have a go day' in Hampshire. I found it really fun and became interested in joining.
I was a veterinary nurse at the time and wanted a caring profession where I felt like I was doing the right thing. I joined Taunton Fire Station in 2009 and have been there ever since. As a mother-of-three, I find the shift pattern at the fire station family-friendly, providing me with time to spend with my children.
I can cycle to work, I know when I'm working and there is plenty of time at home. I can drop the kids to school when I'm on day shift and pick them up when I'm on nights, go to sports days, and other events.
I like the structure but I also have the attention span of a puppy so it's good that it's different every day, working with versatile people. In this job, you see people at their lowest and can make a difference. You have to be a negotiator to calm people down and there is the physical side of the job so you are exercising your mind and body.
I'd like to be operational for as long as I can but I'd also like to work in other areas of the Service, such as school programmes or fire safety.
I have been recovering from surgery and am grateful for how the Service helped me back to work. The service was good, helping me back to work gradually with baby steps. I was pleasantly surprised by how concerned they were for my mental well-being and family as not all large companies are the same.
There is no age limit to join, you can be older and have had a career and family before you join. Everyone has got different skill sets and brings something different to the team. You don't have to be superman on your own, as long as you have a basic level of education and fitness you can do it.
Outside of work, I played rugby for a long time and represented the fire service nationally in hockey at the World Police and Firefighter Games in Edinburgh. To keep fit I attend cross-fit classes, go to the gym and run.