Caravans and mobile homes
This guidance is for people who live in a caravan or a mobile home but much of it also applies if you are holidaying in a caravan.
We also have further guidance on how to have a safe holiday, visit our camping and caravanning page.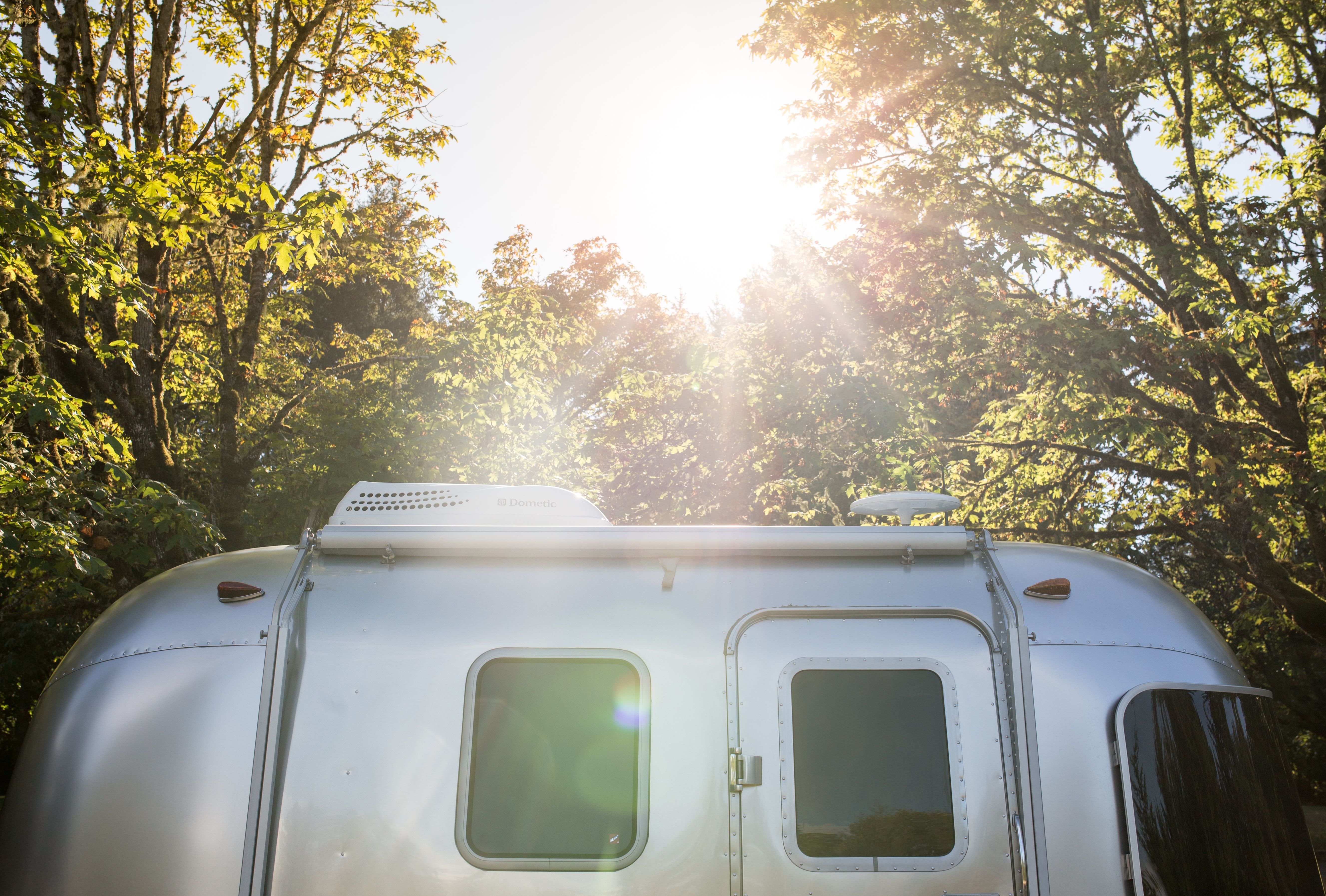 Fire safety advice
Keeping safe in your caravan or mobile home shares many similarities with keeping fire safe in any other building.
Make sure that:
if there is a fire, you get out, stay out and call 999
you can get out of a window if needed
you fit a smoke alarm, test it once a week and don't remove the batteries
you fit alarms in suitable places and try moving them around if necessary to avoid false alarms, especially if you have a solid fuel burner.
Be carbon monoxide (CO) aware
CO is a poisonous gas that can kill you. To stay safe:
Heating your caravan or mobile home safely
When you're using heaters, remember to:
never dry clothes on or right next to the heater
make sure the heaters work properly
use a Gas Safe engineer to check or fix your gas heaters.
When you're using solid fuel burners, remember:
to always follow the instructions for use
to never overload the burner, and only burn fuels that are recommended by the manufacturer
to keep your burner clean - brush out flue passages once a month
if you have a chimney, to get it swept once a year
your burner should be installed and regularly serviced by a competent engineer
to ensure the room is well ventilated
if you are burning wood it must be dry and well-seasoned - this usually takes about two years.
Indoor risks
Electrical safety
Turn off all appliances before you go to bed
Don't run electrics from one mobile home to another
Don't overload sockets - using an adaptor with a lead is safe.
Read our electrical safety information for more advice.
Candles, smoking and lighters
Do not leave candles unattended and always make sure candles are secure.
Smoke outside rather than inside. 
Keep matches and lighters out of children's reach
Use battery-operated candles rather than real candles.
Read our advice about candles and smoking.
Cooking in your caravan or mobile home
take extra care when cooking with hot oil.
never leave cooking unattended.
keep pan handles out of children's reach/
do not use stoves or BBQs inside or too close to your caravan.
Read our kitchen safety information for more cooking safety advice.
Outdoor safety checklist
Make sure that you:
try to keep your home at least six metres apart from others (that's roughly the length of three people standing in a line with their arms out)
find out where your nearest fire hydrant is and keep it clear from overgrown vegetation
remove any litter and rubbish near the caravan to reduce the risk of fire spreading.
Gas cylinder safety
Turn off gas cylinders when not in use.
Store cylinders six metres away from your home, even when empty.
Only change gas cylinders in the open air and when they are completely empty.
Don't store fuel under your home or in direct sunlight.
Make sure flammable liquids are stored away from children.
Make sure the gas pipe connection is secure – if you suspect a leak, turn off the main cylinder valve.
If you need to make an emergency call
Depending on where your caravan or mobile home is located, it could be hard to reach or describe.
Make sure to tell the operator:
the full address, or give directions if the location is not obvious - a six-figure Ordnance Survey grid reference is helpful, or you can use the What3Words app
if access to the fire will be difficult for fire engines or if a four-wheel drive will be needed
if there will be problems accessing water supplies.
Remember to send someone to meet the Fire and Rescue Service when they arrive.