Real life incidents
Staff story
Electrical Fire Safety Week – Tumble dryer fire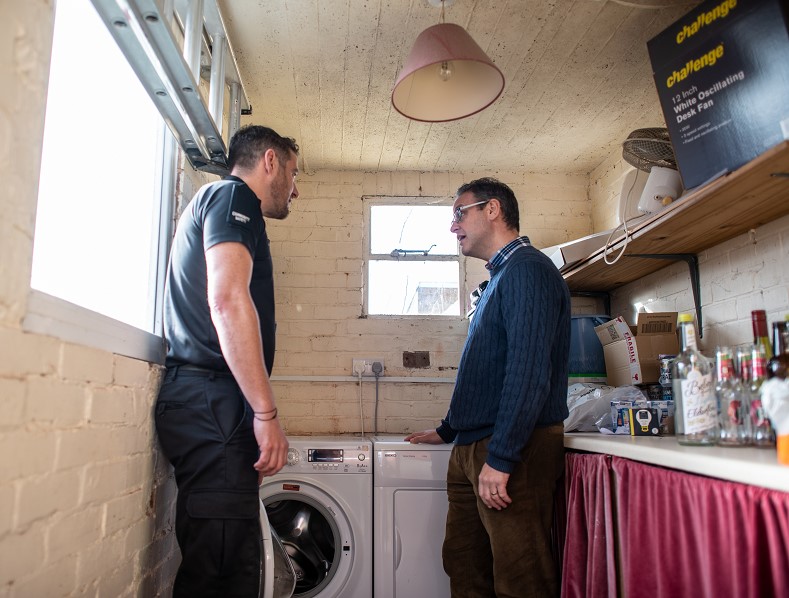 Firefighter Rich shares a story of a fire caused by a tumble dryer.
"I attended a fire in a family home in Barnstaple. It was around midday when we were called out to this fire, which had been started by a tumble dryer. 
When I got there, it was clear that some substantial firefighting would be necessary. This fire had led to lots of burning debris and had spread to the loft. We had to use a lot of water to put out the blaze, which unfortunately then caused considerable damage to the family home. 
What I think is important to note here is that the tumble dryer had been surrounded by many items, such as books and magazines. These largely contributed to the spread and severity of the fire, which had a devastating outcome. Every family home has memories – this was a family with children in their early teens, so it was natural of them to keep lots of items that had meaning. Sadly, they lost lots of photos and keepsakes in this fire. As the family were out of the house, they couldn't keep an eye on the tumble dryer or hear their smoke alarms, and so didn't spot the smoke straight away. 
The outcome of this electrical fire was really saddening. Unfortunately, the family could not go back and live there. They had to put up an appeal and a partial rebuild was required, which cost them a lot of money and was a really difficult time for them. 
I have seen too many fires caused by tumble dryers in my career. This outcome is one I would never want to see again. Please don't leave them running when you're out of the house or asleep. And to be extra safe, keep books and other flammable items well away. Most importantly before you do anything, please check you have working smoke alarms on every level of your home. This is what will give you an early warning about a fire – it could save your family's life."
If you want to read more real life fire stories, here's one about a laptop fire.