Craig's story
"I was surprised by the support the Service offers"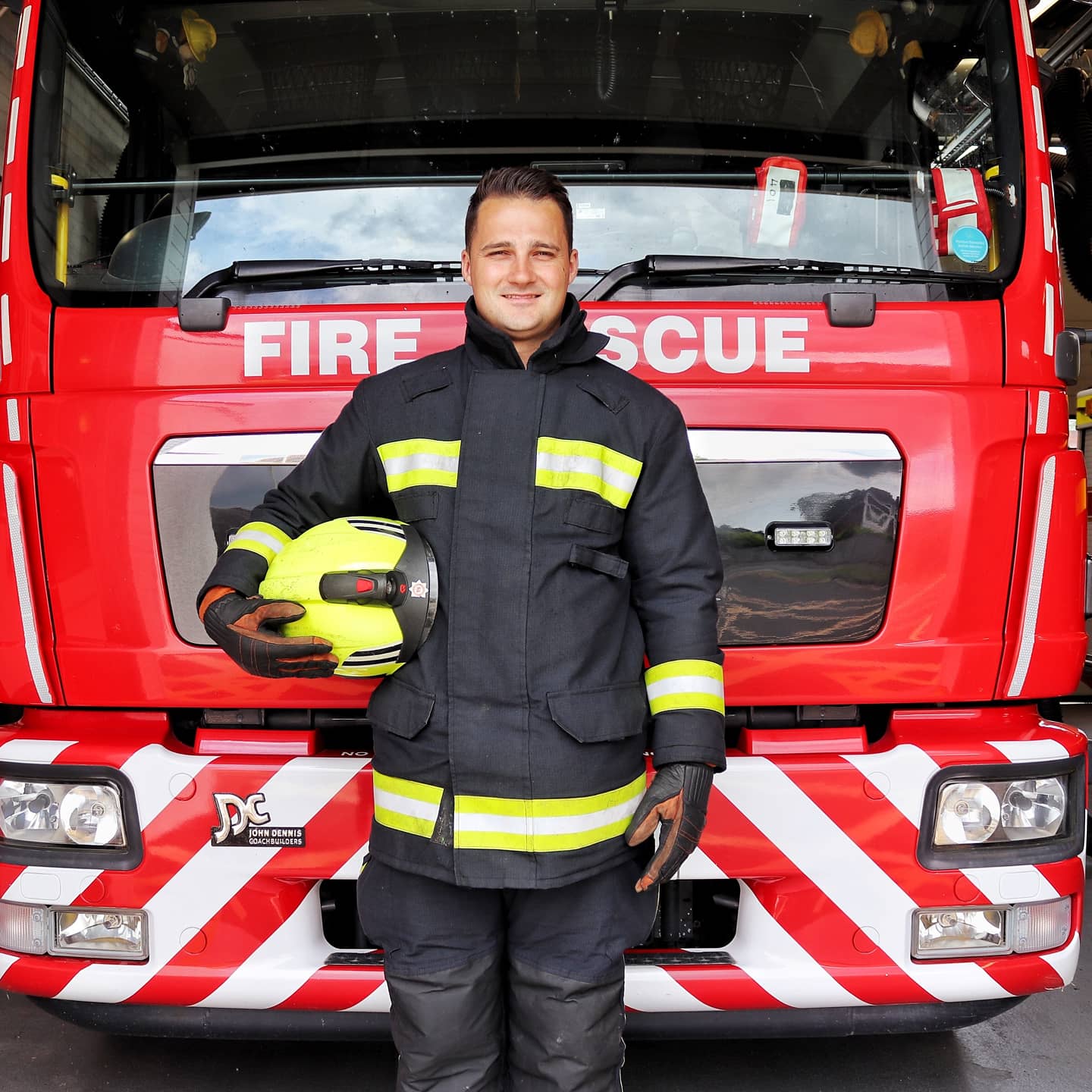 "Following in my uncle's footsteps to become an on-call firefighter was written in the stars. He was a firefighter in Seaton for 18 years so I grew up around someone who was a firefighter. I even have pictures of me at around five or six years old, sat in the driver's seat of a fire engine.
The adrenaline rush when my pager goes off is one of the best parts of the job, alongside the chance to give support and emergency response to the local community. It's an honour to respond and help the people in the town that I have grown up and live in.
Every incident we attend is potentially the worst day of someone's life or the most traumatic thing they have ever experienced, so knowing that we have done everything we can to help them is incredibly rewarding.
I don't just attend fire incidents, but road traffic collisions, animal rescues and floods. I also assist the ambulance service and many more. In Honiton where I work, they also have an Incident Command Unit which doubles up as a National Enhance Logistics Support Vehicle, so it can get mobilised anywhere in the country.
When I first joined, I was surprised by the support and aftercare that the Service offers its staff after a traumatic incident. It's very important that we all talk openly about what we have experienced on jobs and the Service mobilises a trained officer to support these sessions. The Service looks after its staff very well and I find it very useful.
Go to any taster days that are being held and speak to your local crew about the jobs they do and the cover they give. Stop thinking and get on with it. I've been an on-call firefighter for 10 years, I love it and I wouldn't change a thing."