Julie's story
"I thought I was too small!"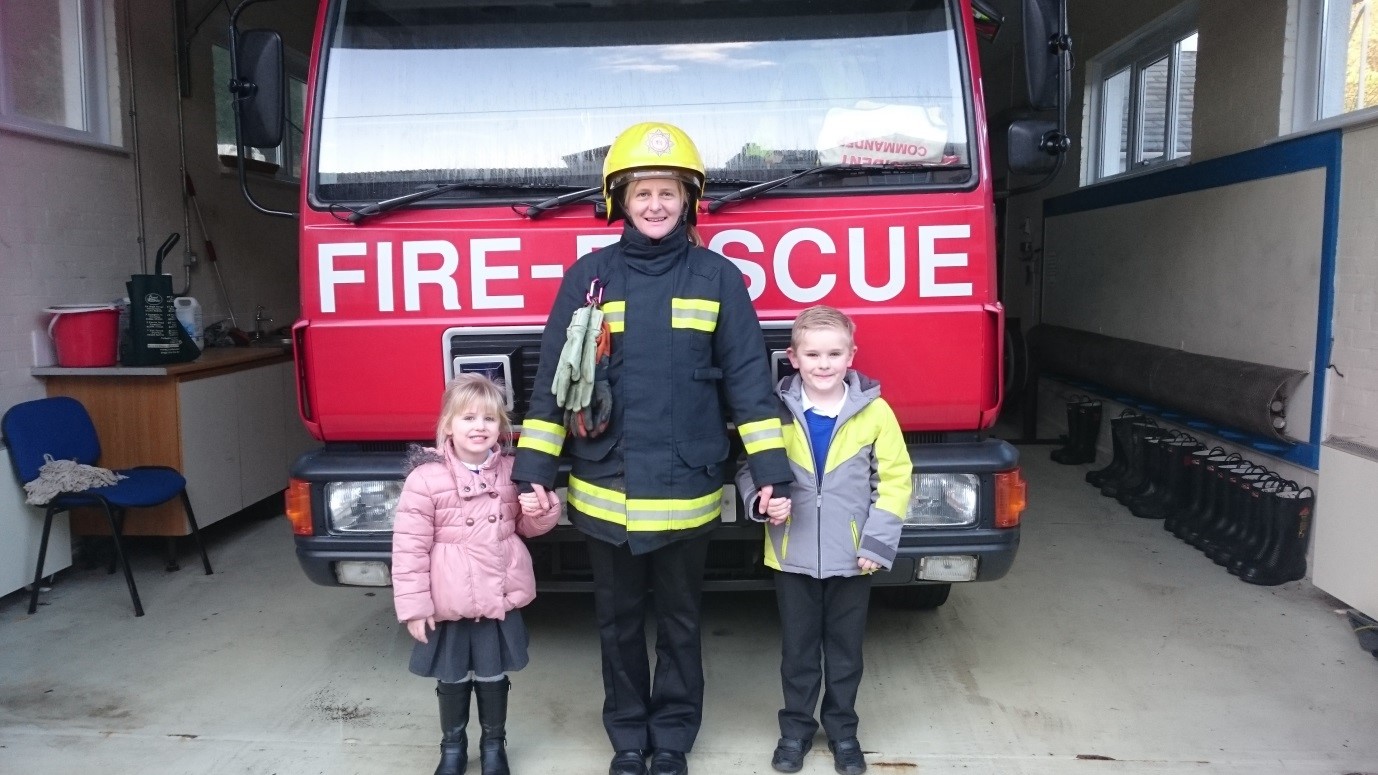 "I'd always wanted to work for the emergency services, but I thought I was too small! When I struck up a conversation with one of the local crew members, they said my height of five foot five inches wouldn't be a problem, so I decided to give it a go. I've been an on-call firefighter in Combe Martin now for 16 years, and I haven't looked back!
I love the challenges that come with being a firefighter and working as a team. I do have to be organised about my day, but my family and two children are really supportive of what I do and are really proud of me.
As well as being a firefighter, I've also taken up many other training opportunities to help my community. I'm a community safety advocate and co-responder for the fire station, which means I attend an incident before a paramedic when there is an injured or seriously ill person.
I love working with children to help them stay safe around fire and on the roads too.
The world of firefighting is still very much dominated by men, but having the self-determination and support of my crew, makes it a really fun and rewarding career."