Safety in severe weather conditions
Stay safe by following our advice when there is floodwater in your homes or on the road.
Be prepared for severe weather
You can keep up to date with the latest weather warnings on the Met Office website.
If you're unsure whether there is a risk of flooding in your area, you can find out more by visiting the Government website.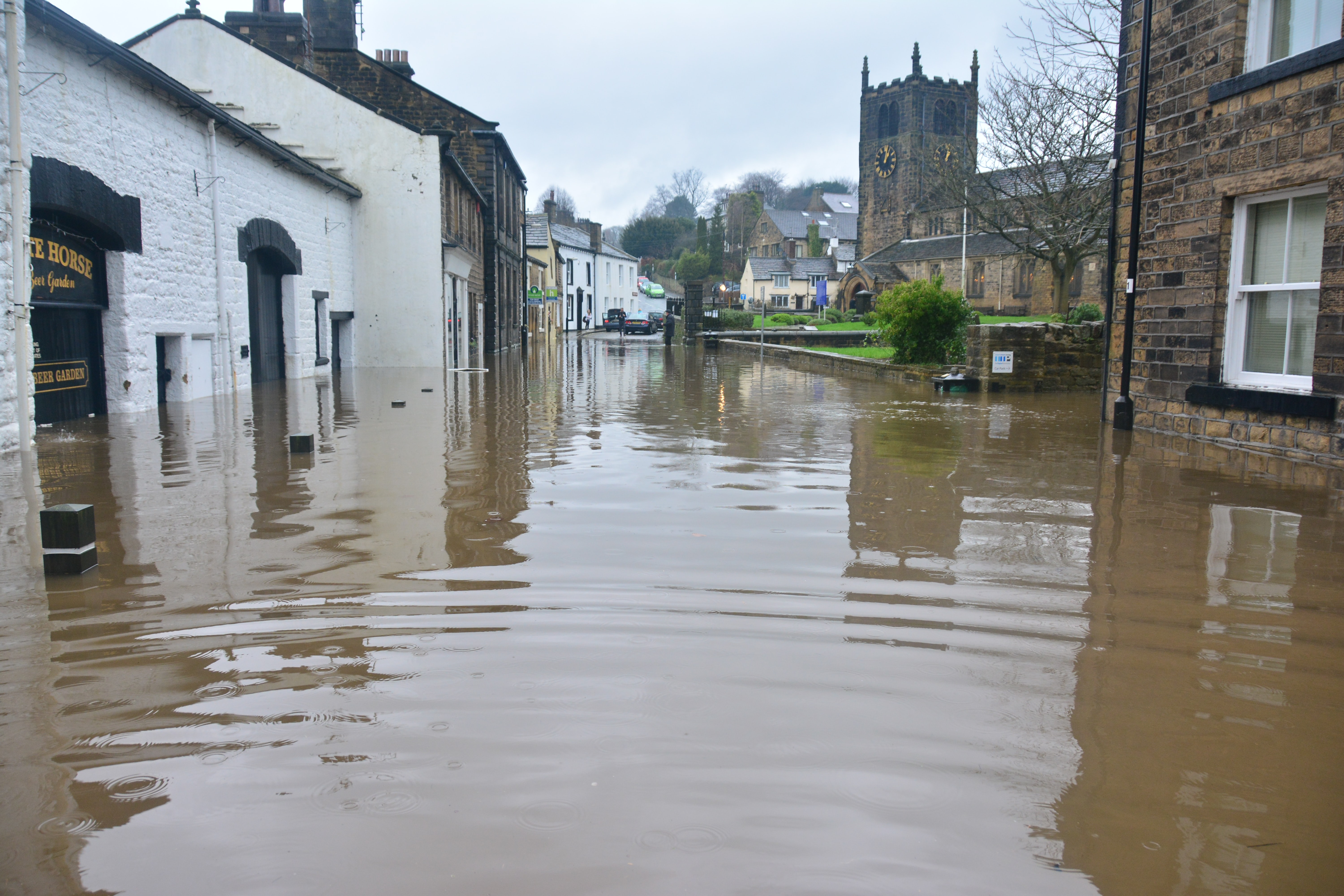 Flood protection equipment
To prevent floodwater from entering your home, you can get the following flood protection equipment.
Floodboards – these fix to window and door frames. They can be washed, stored and used again. You should always remove flood protection equipment once the floodwater has gone, to help your home dry out.
Plastic covers to seal airbricks.
Sandbags – your local council may provide these, but there may be limited amounts. You can buy your own sand and bags, or fill pillowcases and plastic bags with soil.
The National Flood Forum is a charity to help, support and represent people at risk of flooding. They have lots of advice on their website.
After flooding
If your home has been damaged by a flood, follow the safety tips on the Electrical Safety first website.
If there is water entering your property due to rainfall or leaks from a flat above you, you will need to carry out immediate repairs. If water mixes with electricity this could be fatal.
Staying safe if there's a power cut
Storms and severe weather can bring power cuts. Use battery-operated tea lights or a standing electric torch, as candles are a fire risk.
Flooding on the roads
It's important that you don't make any unnecessarily trips in bad weather conditions. You could not only harm yourself but others too.
Never drive through floodwater. Vehicles can become stuck and even swept away in just 30cm of flowing water.
When we attend incidents where vehicles are trapped in floodwater, we are unavailable to help others who may be in greater danger.
 
Staying safe in floodwater
Respect road closure signs, whether you're driving or walking.
Don't attempt to walk through flooded areas. Even shallow water moving fast can sweep you off your feet. There may also be hidden dangers like open drains, damaged road surfaces, submerged debris or deep channels. These can cause serious injuries or even death.
Don't smoke, eat or drink while in contact with floodwater, and wash your hands afterwards as the water may be contaminated.
If your vehicle stalls, leave it immediately and find safety on higher ground.
Keep children and vulnerable people out of floodwater.
What to do if there's a fire
Get out of the building, closing any doors behind you.
Stay out of the building.
Call 999 and ask for the fire service.