Biker Down
Biker Down training is designed to teach motorcyclists life-saving skills to keep you and other motorcyclists safe on the roads.
We run free Biker Down sessions for motorcyclists (and those who ride with them) in Devon and Somerset.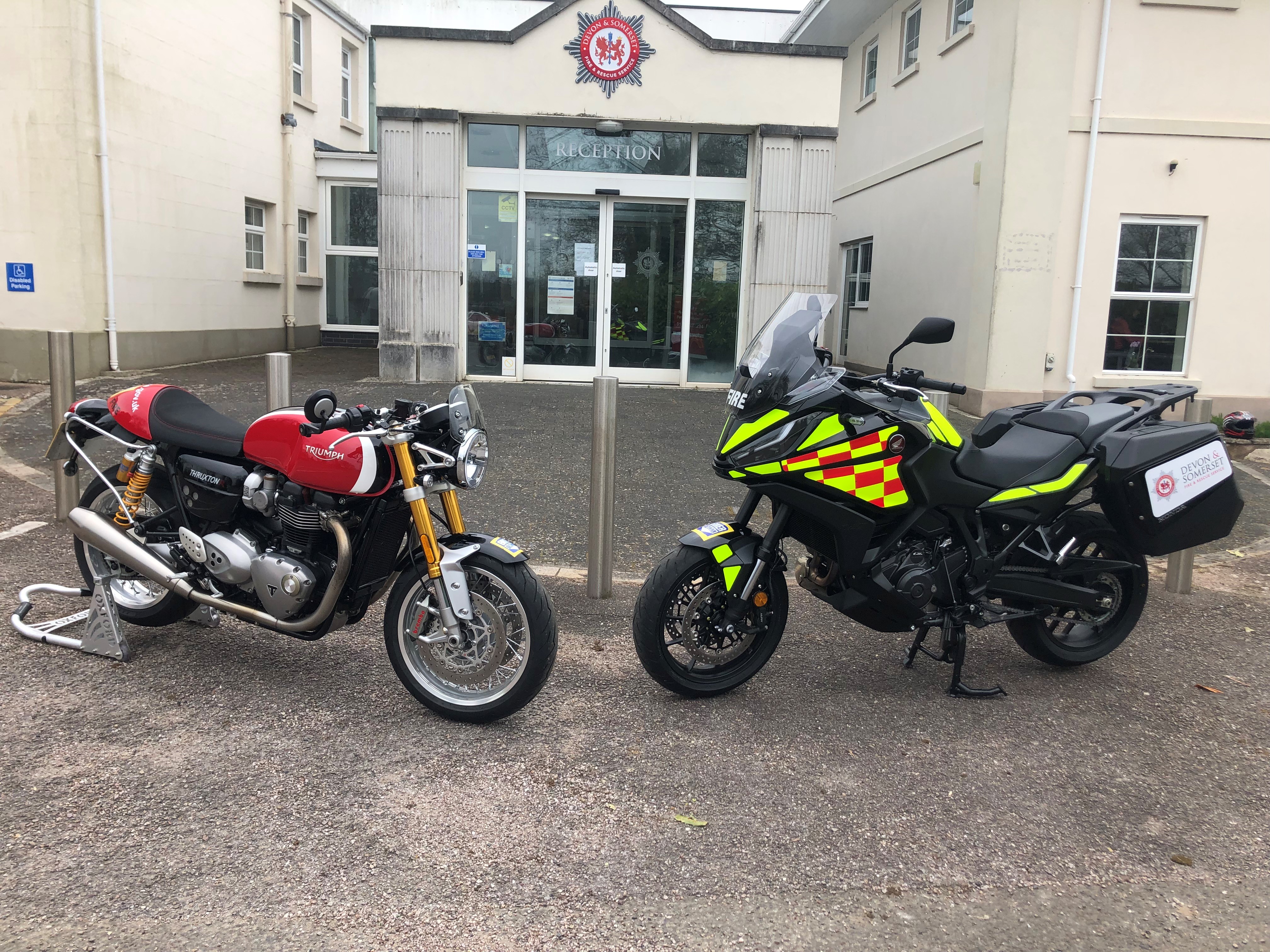 What's involved
The Biker Down sessions last for around three hours. These are held at our headquarters near Exeter and at Taunton Fire Station.
The course consists of both theory and practical sessions in a relaxed open environment.
What you'll learn
After the session, you will be equipped to provide vital first aid to a downed motorcyclist. You'll learn about scene management, first aid and the science of being seen.
Scene management
We'll teach you practical skills to safely manage a situation in the event of a road traffic collision.
First aid
You'll learn emergency first aid and hands-only CPR to keep motorcyclists safe. How to handle instances of severe bleeding, appropriate helmet removal and how to spot and deal with cardiac arrest.
We'll also give you a first aid kit specially designed for motorcyclists.
The thinking biker
We share the latest techniques to enable bikers to be seen by other motorists and importantly, why they often don't.
Upcoming workshops
We hold Biker Down Workshops throughout the year. We aim to run one per month from February through to October.
Upcoming course dates will be listed on our Facebook page. Keep checking back for the latest information.