Smoke alarms for vulnerable people
If you – or a family member – are vulnerable or have a condition that may prevent or delay escape if there is a fire, you may need a specialist alarm system. 
Read our advice on the different types of alarms for disabled people, the elderly or people with mobility issues.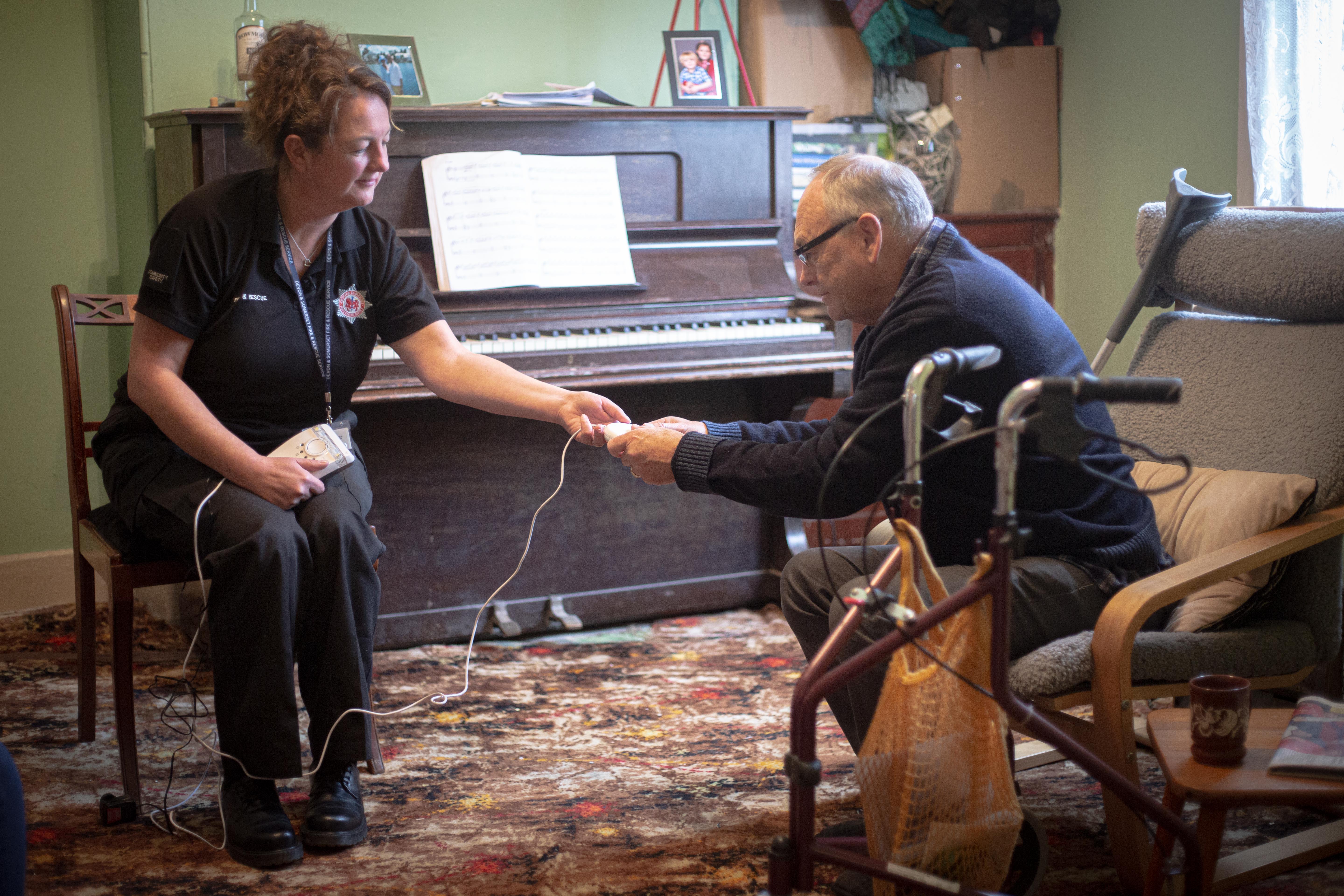 Different types of alarm detection
Some battery or mains alarms can be inter-linked, so that when one alarm detects a fire they all go off together, giving you warning wherever you are in your home. This is particularly important for someone who has mobility issues that may prevent or delay their escape to ensure they are alerted to a fire as soon as possible.
Vibrating-pad alarms are available for people who are deaf or hard of hearing, as well as monitored alarm systems that are linked to care assistance. 
It's also possible to fit extra automatic 'fire suppression' systems at home – that's things like sprinklers. These are a great idea if there's anything that might prevent you from escaping quickly. 
Home safety visits
If you – or anyone you live with – is a vulnerable person, please get in touch and arrange a free home safety visit. We can help you to work out the right fire detection system for you, and help get it installed. 
Depending on what you or the vulnerable person needs, this might include: 
smoke alarms 
heat alarms and specialist alarms – like strobe lights and vibrating pad alarms for people with hearing impairments
linked alarms 
monitored alarm systems connected to Telecare (support and assistance for older people). 
Though we don't fit all of these systems for you, we can put you in touch with the right experts to get what you need to be installed.
Installing your smoke alarm 
If it's difficult for you to fit yourself, ask a family member or friend to help you, or this is something we can do during a home safety visit.
Installing a smoke alarm only takes a few minutes - just follow the manufacturer's instructions. 
Smoke alarms should always be mounted on the ceiling, near the middle of the room or hall, and at least 30cm (one foot) away from a wall or light. 
Maintaining your smoke alarm
Visit our smoke alarms safety page for general advice on maintaining your smoke alarms and troubleshooting.
In the event of a fire: get out, stay out, and call 999.