Firework safety
It's always safer to attend a professionally run firework display, instead of one at somebody else's or your own home. Most firework-related injuries happen when people are using fireworks in their gardens.
If you do decide to use fireworks and sparklers at home then our advice will help keep you safe.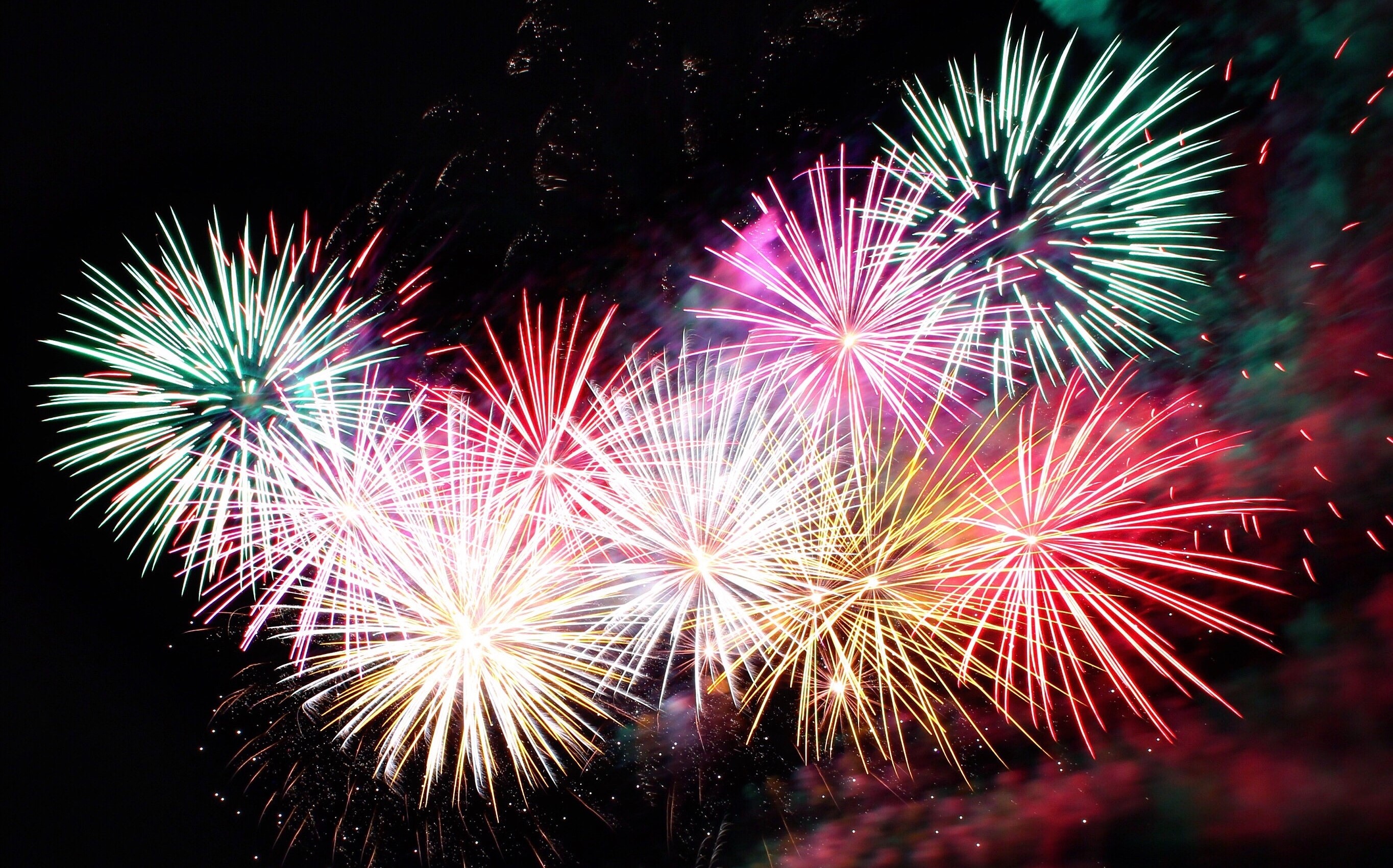 Illegal uses of fireworks
You will be breaking the law if you use fireworks in the following ways:
setting fireworks off or throwing them in a street or public place
carrying fireworks in public if you're under 18 
letting fireworks off during night hours (11pm to 7am). There are exceptions to this rule on Bonfire Night (when you can set them off until midnight). For Diwali, New Year, and Chinese New Year, you can set off fireworks until 1am
tampering with or modifying fireworks.
Read more about fireworks and the law.
If you are looking for bonfire safety advice, please visit our bonfires webpage.
Disposal of fireworks
Fireworks that have successfully gone off can be put in a bin after use. 
If your fireworks have misfired or are no longer wanted then submerge them in water for 48 hours before putting them in a bag and throwing them in the bin.
Put used fireworks (fireworks that went off) in a refuse bin.
Using sparklers safely
Sparklers can reach temperatures more than 15 times hotter than boiling water. Follow our advice to stay safe when using sparklers. 
Light sparklers one at a time.
Wear gloves.
Keep a bucket of water nearby. Put them in the water as soon as they've finished to cool them down.
Only give sparklers to children over the age of five.
We've made a fun video to show you how you can use vegetables to handle your sparklers safely!
Find out what a courgette, a parsnip and a carrot have to do with fire safety this bonfire night.
[Two firefighters are standing in front of a fire engine]
Theresa: Hi everybody, my name's Theresa
Alex: And my name's Alex
Theresa: We're here this evening to give you some safety advice on how to use your sparklers safely this bonfire night.
The first thing you'll need is a pair of gloves. The next thing you need is...
Alex: One of these or one of these 
[Alex holds up a courgette and a parsnip]
Theresa: Or even one of these!
[Theresa holds up a carrot]
[Then we are shown a person holding a parsnip with the sparkler pushed into it. This means they can hold the parsnip instead of the hot sparkler]
Theresa: When the sparkler has gone out, it still remains very hot. Do not touch it, put the sparkler in a bucket of water to let it cool down.
Sky lanterns
We recommend you don't use sky lanterns (also known as Chinese lanterns) due to the fire hazards and risks they pose to property, crops, livestock and the environment.
If you do use these lanterns, do not launch:
if any part of it is damaged
if you are under the influence of alcohol
if the wind is stronger than five miles per hour
if you're within five miles of an airfield, airport, or near the coast
if you're near built-up areas or roads, crops, thatched buildings, hay bales, trees, and power lines.
You must:
allow two adults to launch a lantern – never children
follow the instructions carefully
have water or a fire extinguisher close by.