Concerned about wildfire risk in your area?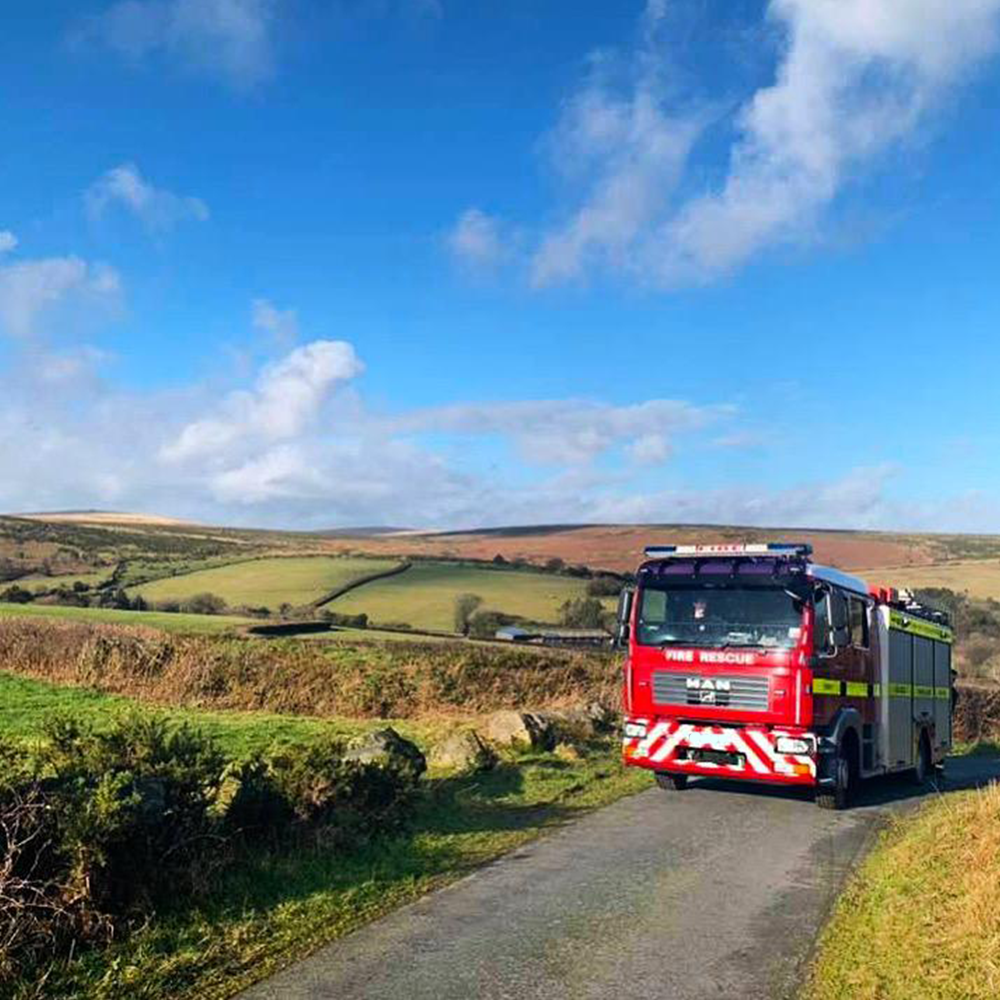 We have had a few queries from people worried about the risk of a wildfire near their homes. Here's our advice on what to do to reduce the risk of wildfires, or have a concern about a neighbour.
We'd also like to reassure you that we are well-prepared to deal with wildfires in our area. We have specialist wildfire vehicles that can reach off-road rural locations and wildfire specialist advisers. What we saw in London where a grass fire spread to homes is not a common occurrence, but we all need to be vigilant to reduce the risk of this happening.
Is long, dry grass a fire risk?
Any length of grass needs an ignition source to catch fire. It cannot spontaneously combust. However, grass fires can start and spread quickly, travelling considerable distances at speed. Because of how fine grass is, it burns very fast. The taller and drier the grass, the more intensely it will burn. Shorter grass will have a lower flame height and the fire will be easier to control. Grass under 10cm is a lower risk.
It is important to remember that a fire must start with ignition, so we can all take responsibility for reducing the risk of grass or wildfires:
put out and discard cigarettes carefully
don't drop litter
avoid campfires and BBQs.
If you have concerns about overgrown grass near your home
If you are particularly concerned about overgrown grass near your home, consider:
having a hosepipe or water easily available
trimming back your own hedges, plants and grass to create more space between your home and the problem area.
Reporting overgrown grass or vegetation near your home
If you're concerned about an area of land and you don't know who owns it, you could ask your neighbours, or contact your local council. Remember that many councils will be deliberately leaving grass longer as part of their rewilding programme.
Please only call us if it is an emergency.
Read more about wildfire prevention and what to do if you see a wildfire.
What to do about a neighbour's bonfire
We advise people should only have a bonfire if absolutely necessary. Make sure it is well away from anything that could burn and it is constantly supervised.
If you are worried about a neighbour's bonfire, the first thing you should do is talk to them.
Please do not call us to report someone having a bonfire unless it is an emergency.
If someone is burning bonfires regularly this may be considered a nuisance. Check your local council website for information on how to report nuisance bonfires.
Read more about bonfire safety.
You can help us raise awareness of the risks of wildfire by sharing our message on social media with your friends and groups.
Always call 999 if you see a fire.
 
How many fires in the open did we attend in July?
In July, we attended 322 fires in the open. This is more than the five-year average for July of 272, although it is worth remembering fires in the open are affected by the weather, so if we have a wet July we won't have so many of these fires.
All of these fires had some sort of human cause. Around half of the fires were accidental - caused by things like bonfires out of control, and BBQs or campfires spreading. The other half were caused deliberately.
Always call 999 if you see a fire.