Service bands
The Service bands are made up of the Concert Band and the Corps of Drums. They formed in 1984 and have been representing the Service through music, marching and displays ever since.
Musicians include retired firefighters and support staff, as well as talented residents of Devon and Somerset with a background in music. 
Here you'll find more information, including a brief background, the types of events they attend, how you can join, and how to book them.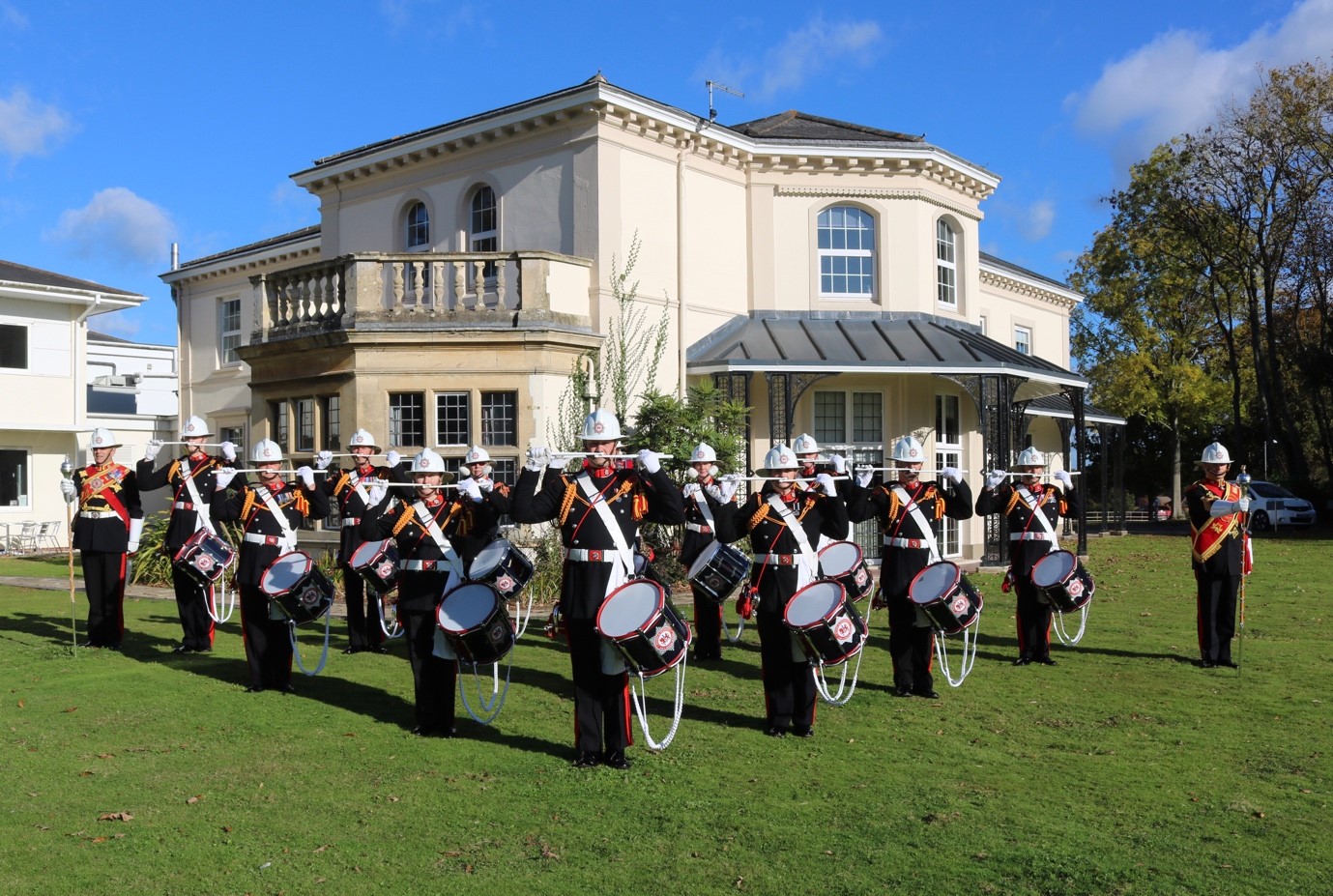 The Concert Band
The band currently has 40 members and has been musically directed by Martin Andrew since July 2015.  
The music played varies from military marches, to classical pieces, to medleys from films and musicals. 
You can find them representing the Service throughout the year at different events, including:
concerts
fetes
open days
garden parties
charitable events.
The band regularly support the Fire Fighters Charity, alongside many local charities too.
Requirements:
you have achieved a musical grade of 5 or above
or you have experience in concert bands
you are available for rehearsals every Thursday evening from 7.30pm at our Service Headquarters.
You do not need to be a member of our Service to join.
For more information and to get in touch:
Corps of Drums
This band provides drummers and buglers for all sorts of occasions. Their performance history includes local, national and international events and audiences vary from royalty to crowds at smaller venues such as church fetes.
Corps of Drums often join with other musicians, such as:
Band of the West Midlands Fire Service

West Yorkshire Fire Band 

Lincolnshire Fire and Rescue Service Band.
Together, these groups have performed at impressive venues including The National Firefighters Memorial London and The Menin Gate in Ypres, Belgium.
We welcome new members. To join we ask that you:
are 18 or older
are willing to practise regularly 
are available to rehearse every Wednesday as well as once a month on a Sunday at Service Headquarters
conduct yourself in a way that represents our service.
All uniforms, transport, instruments and tuition are provided for free. You do not need to be a member of our service to join. 
For more information, please visit:
Or, you can contact Ian or Dave via: 
If you are interested in booking the band for an event, please get in contact via: