Emollients
Emollients are extremely flammable. If you or someone you know uses them, extra care must be taken when near heat sources to prevent injury or even death. Follow our safety advice to stay safe when using emollients. 
More than 50 people have died or been seriously injured over the last 10 years after their emollients dried on fabric and caught fire.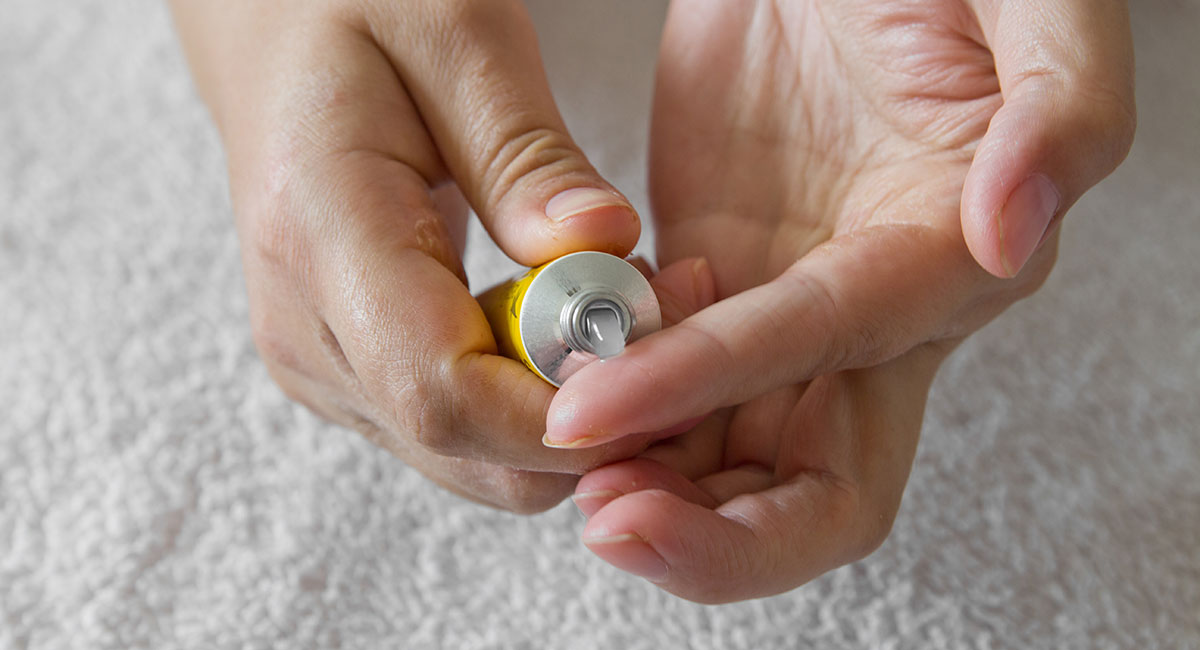 Emollients as a fire hazard
Some emollients can leave a flammable residue when they are absorbed into fabrics like bed sheets and clothing. Washing may reduce the build-up, but even freshly laundered materials can still be a  fire risk when near sources of heat.
Other materials can also become contaminated by those which have emollient residue on them. We strongly advise that these are washed separately so that any other clothing or fabric does not become contaminated.
Top safety tips for using emollients
If you or someone else you know uses emollients, please follow and share this advice.
Wash emollient contaminated clothing and bedsheets separately from everything else.
Don't smoke.
Keep yourself, little ones and vulnerable adults away from open fires or heaters, or candles.
Avoid cooking whilst wearing contaminated clothing as being too close to a hob or grill will increase the risk.
If you're a healthcare professional, please make others aware of the fire risks, particularly if they are a smoker. We can offer a free home fire safety visit to help anyone make themselves safer from the risk of fire.
Uses for emollients
Emollients are used to treat dry skin, sunburn and skin conditions like eczema and psoriasis.
They can come in many different forms: from creams to sprays, ointments and gels. They can be prescribed by doctors and pharmacists, but they can also be bought over the counter and in supermarkets too.
Stop drop and roll
If your clothing catches fire, use the 'Stop, drop and roll' method.
Book a home safety visit
If you're worried about yourself or someone else, you could be entitled to a free home safety visit.
What to do if there's a fire
Get out of the building, closing any doors behind you.
Stay out of the building.
Call 999 and ask for the fire service.