Working in Fire Control is about more than taking 999 calls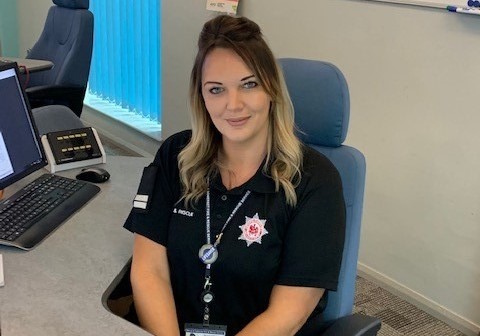 Cat shares her experience of working in our control room. 
"I've been working in Fire Control since 2006. After gaining a National Diploma in ICT and Networking, I decided that career path wasn't for me. I knew I wanted to work for a uniformed service that helped people in times of need. So when I saw the job advertised in the Service, the rest was history!
The job is much harder than it may look. Taking a call usually lasts a minute or two, and is such a small part of the job. We continue to support the incident with requests for further appliances often hours after the fire call came in. The day can also change really quickly – a really quiet morning can suddenly turn into a non-stop afternoon.
A time on duty I remember well was the night of the large M5 incident back in 2011. It was extremely challenging, and we were already busy before the call came in. It was a long night shift on the radio.
Working in Control has given me the skills to do three things at once. Multi-tasking is so important in Control – I have to listen, think and mobilise at the same time. 
Having fun and sharing laughter with work colleagues is my top tip for dealing with stress. And of course – a cup of tea and biscuits always helps!"