We remember firefighting during the Blitz, 80 years on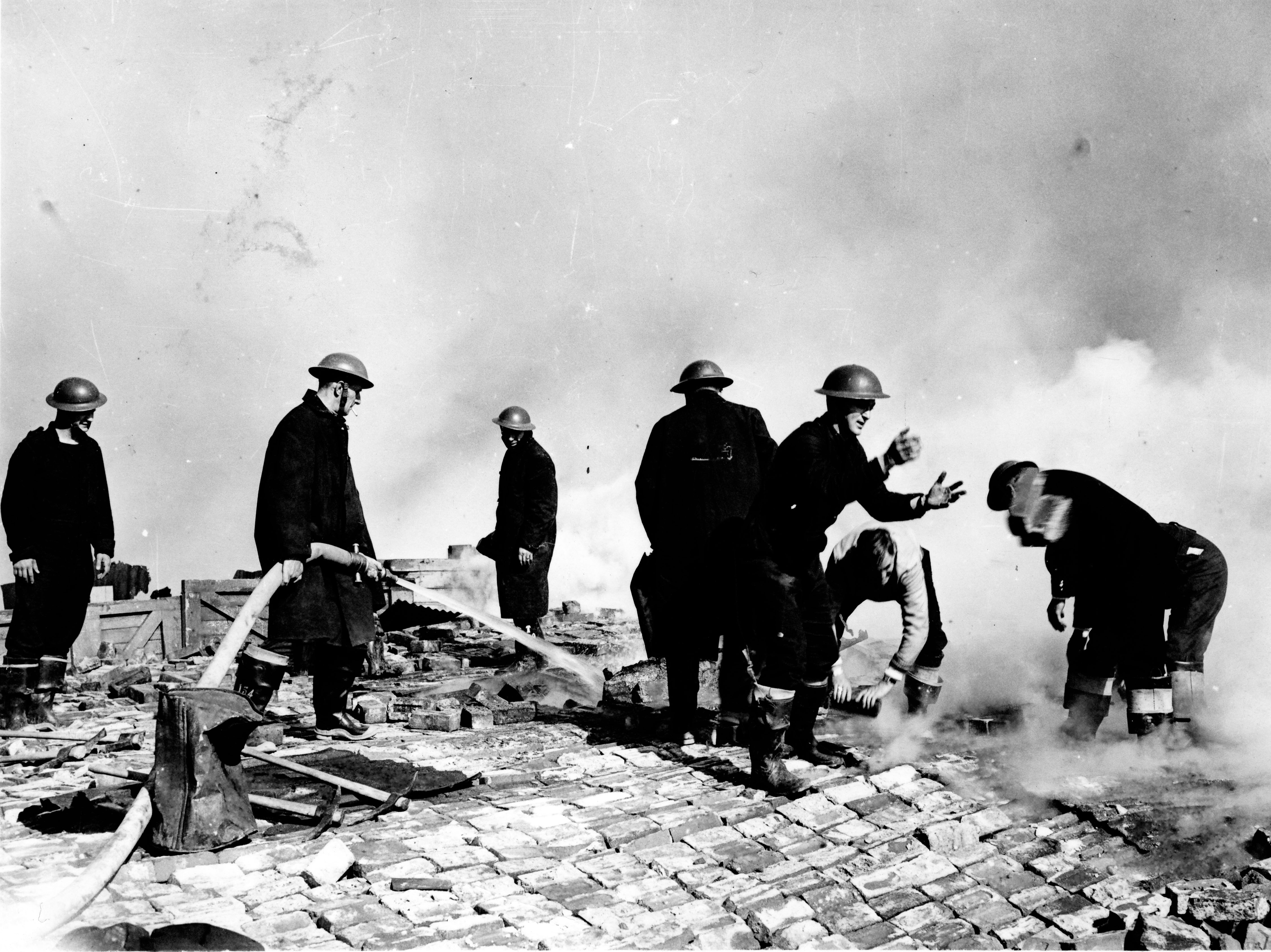 On the 80 year anniversary of the Plymouth Blitz, we're taking the time to reflect on the role and undeniable courage of the fire service during such devastation. In March and April of 1941, Plymouth saw severe air raid attacks that left life-changing impacts on the city. During one night alone, it's thought that around 35,000 bombs were dropped and 76 civilians were killed. 
This anniversary has also given us the opportunity to remember similar attacks across our counties during the Second World War, such as on Yeovil in 1941, and Exeter in 1942.  
We're proud to recall the brave sacrifices made by firefighters to keep people and properties safe through such troubling times.
 
Firefighters in Plymouth
On the 21 March 1941, two firefighters from Exeter – Patrol Officer Eustace and Messenger Sandford – fought a large store on fire in Plymouth. This was an intense scene, and the pair were undoubtedly risking their lives to prevent this fire from spreading. Sandford was only 17 years old when he stepped forward to help with this, showing admirable bravery for his age.
A month later, on the 21 April 1941, a firefighter named Stephens was with his crew tackling fires in the city when a bomb dropped extremely close by and injured him. Despite the pain he must have been in, he continued to carry vital messages and helped to fight fires. Much like Sandford, Stephens was very young when he did this - just 16 years of age. 
There are many more stories just like these ones, about firefighters old and young, male and female, putting their own safety aside to prioritise the safety of others. A similar story of bravery is one from Yeovil.
Photo credit: Chris Robinson.
 
Remembering Yeovil's Charlie Gillard
Firefighter Charlie Gillard was tragically killed on 12 April 1941 - during an attack on Yeovil where delay-action bombs were dropped across the town's centre. 
He was fighting a fire at the Corn Exchange, which had taken a serious hit. Whilst bravely trying to stop the ferocious fire, another delay-action bomb that had yet to explode nearby went off and took his life. 
You'll find a plaque in Gillard's memory to ensure his courage and the ultimate sacrifice he made is always remembered at the remains of the Corn Exchange.
Photo credit: Bob Osborn, the A to Z of Yeovil History website.
Attacks continued on to the city of Exeter
It's thought that the worst night Exeter saw during its time as a victim to air raids was the 3 May 1942, just over a year after the Plymouth Blitz. Around 195 fire engines and 1,080 firefighters responded to the attack. As well as this, even though their building was burning, telephone exchange staff persisted with answering calls and keeping up key communications.
Although the effect on Exeter was still life-changing – repairs took 20 years - it's clear that the fire service had taken note of what Plymouth had been through and learnt a lot from that experience. They stood strong despite the awful attacks.
Photo credit: Devon Firefighter: A Century of Courage and Service by Ian Rice (Hardback, 2000).
The bravery of all in the fire service during the Blitz was astounding. Firefighters did everything in their power to carry out their duties and never gave up, even when their own survival was put at serious risk. 
A memorial event at Greenbank Fire Station took place on Sunday the 25 April to pay our respects. A red plaque was unveiled, containing the names of the 48 firefighters who lost their lives on duty in Plymouth.
We will always remember the courage and ultimate sacrifice made by the firefighters whose lives were lost.