Service looking forward to return of Exeter Pride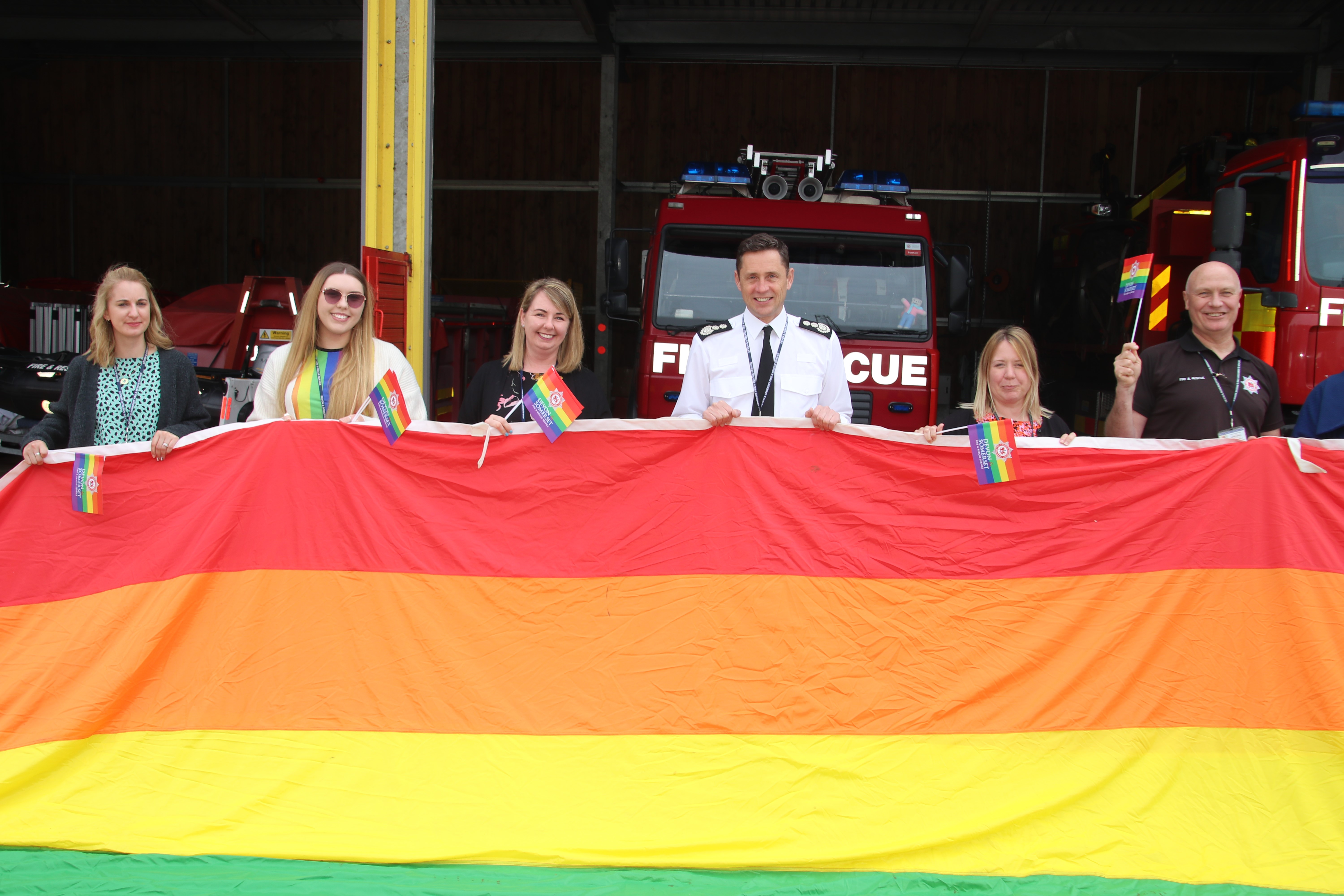 The Service is proud to be supporting Exeter Pride again this year.
After the popular event was cancelled due to Covid for the last two years, a fire engine will once again be at the front of the parade on Saturday 14 May.
Chief Fire Officer Lee Howell said: "We are delighted to be supporting this year's Pride event. It is a vibrant celebration of inclusivity, a value that we hold dear as a fire and rescue service. 
"We are committed to making Devon and Somerset a safer place to live, work and visit for everyone and we also want to ensure each and every member of our staff feels able to bring their true selves to work. I am very much looking forward to joining fire service and other emergency service colleagues at the event this year."
The parade will start from St Sidwell's Community Centre at 12 noon and will lead through Exeter city centre to Northernhay Gardens where there will be musical performances, a bar and a range of local food vendors.
There will also be stalls with local LGBTQ+ organisations and community groups, including the fire service.
Emma Willshaw, the Service's Diversity and Inclusion Officer and chair of the Fire Pride and Allies Network said: "We're really excited to be supporting Exeter Pride again this year. As an emergency service, we are here to keep all our communities safe whatever background, sexuality or gender you identify as. We want our communities to know this. 
"I'm so proud to work for Devon and Somerset Fire and Rescue Service knowing that we welcome everyone no matter who they are. That's what Pride is about; celebrating diversity, being inclusive and supporting each other."
Exeter Pride chair Tamsin Scott said: "It is vital that emergency services reflect the communities that they serve, and we are glad to see Devon and Somerset Fire and Rescue's ongoing commitment to a culture of inclusivity.
"We are safer when we work together, and the Fire and Rescue Service presence at Exeter Pride shows how far Devon has come in its acceptance of LGBT+ people."
For further information visit the Exeter Pride website.