Laura wanted to help people and have a worthwhile job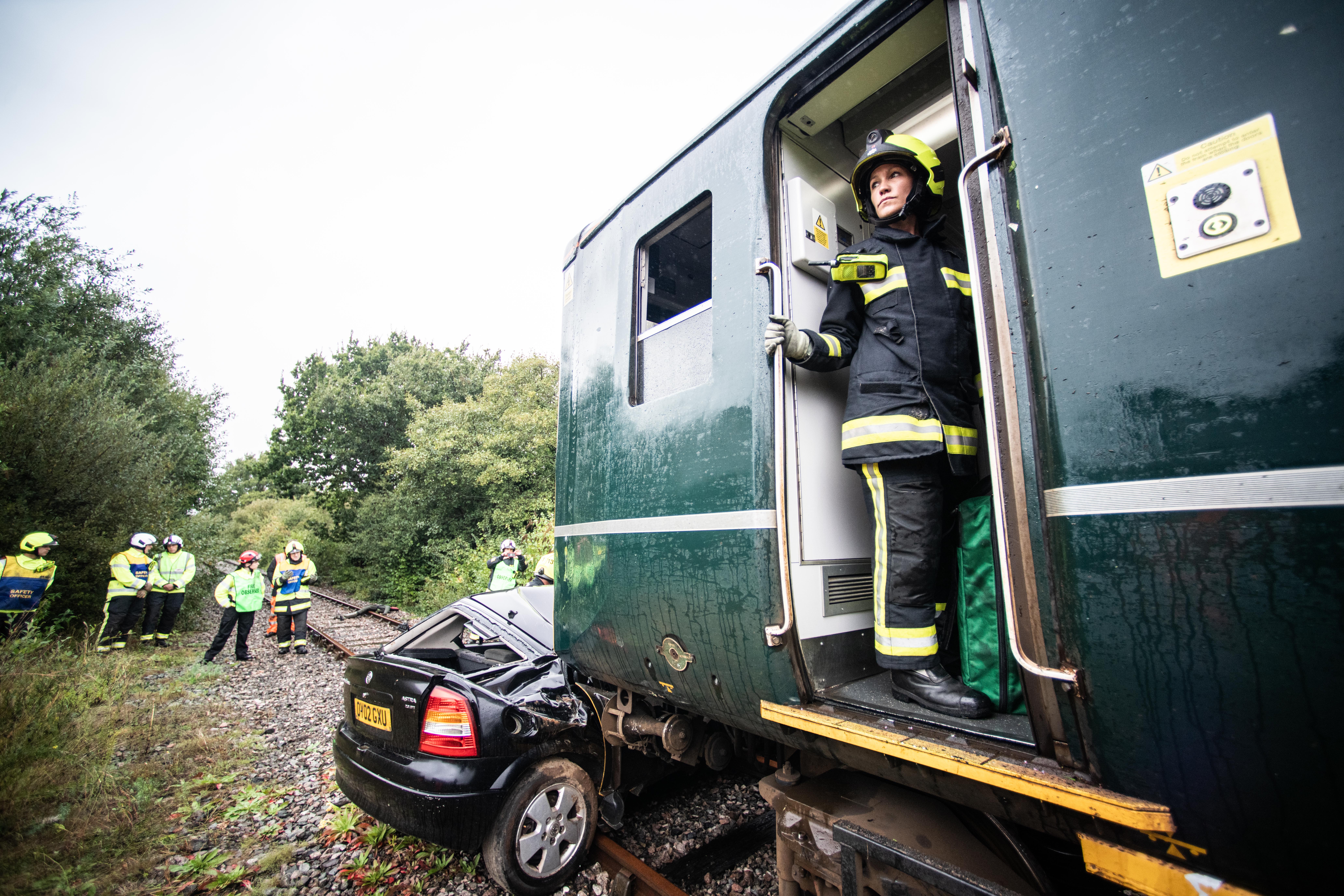 "I've always wanted to help people and have a worthwhile job. I thought the fire service was a write-off for me, as I'm tiny (five foot four inches at a push) and I hadn't seen any female role models in the fire service at the time. I was encouraged to take a corporate job, which is what I did, but it never satisfied my desire to help others. After I had children, I was looking for an inspiring career path and by chance took the kids to the open day in Torquay, which reignited my desire to join. Immediately, I got the firefighter 'bug' and signed up!
Being a firefighter is like being in a family. There's a lot of camaraderie and we can really count on each other. There are 21 firefighters on our station (18 men and three women) and a mix of wholetime and on-call staff from a range of backgrounds. There's a carpenter, baker, builder and engineer to name a few. It's great because everyone brings their different skills to the table.
The job itself gives me so much on a daily basis. You're dealing with people on the worst day of their lives. It's nice to be able to talk to them and help calm them after a fire or road traffic collision, even if it means I'm there to hold their hand while someone is being cut out of a car. It's the most rewarding moment when you hear they're okay.
Before joining the Service, I didn't appreciate how much personal time and effort people put in to keep our pumps and units on the run. Our Watch Managers and crew give so much, making personal sacrifices to serve the community. It's opened my eyes to just how much goes behind the scenes.
To anyone thinking of joining the fire service; go for it! Sign-up to the Have-a-Go days and have a chat. Just make that first step, because it's a lot easier than you might realise.
If I can do it, you can too."