Ian overcomes a severe injury to become an on-call firefighter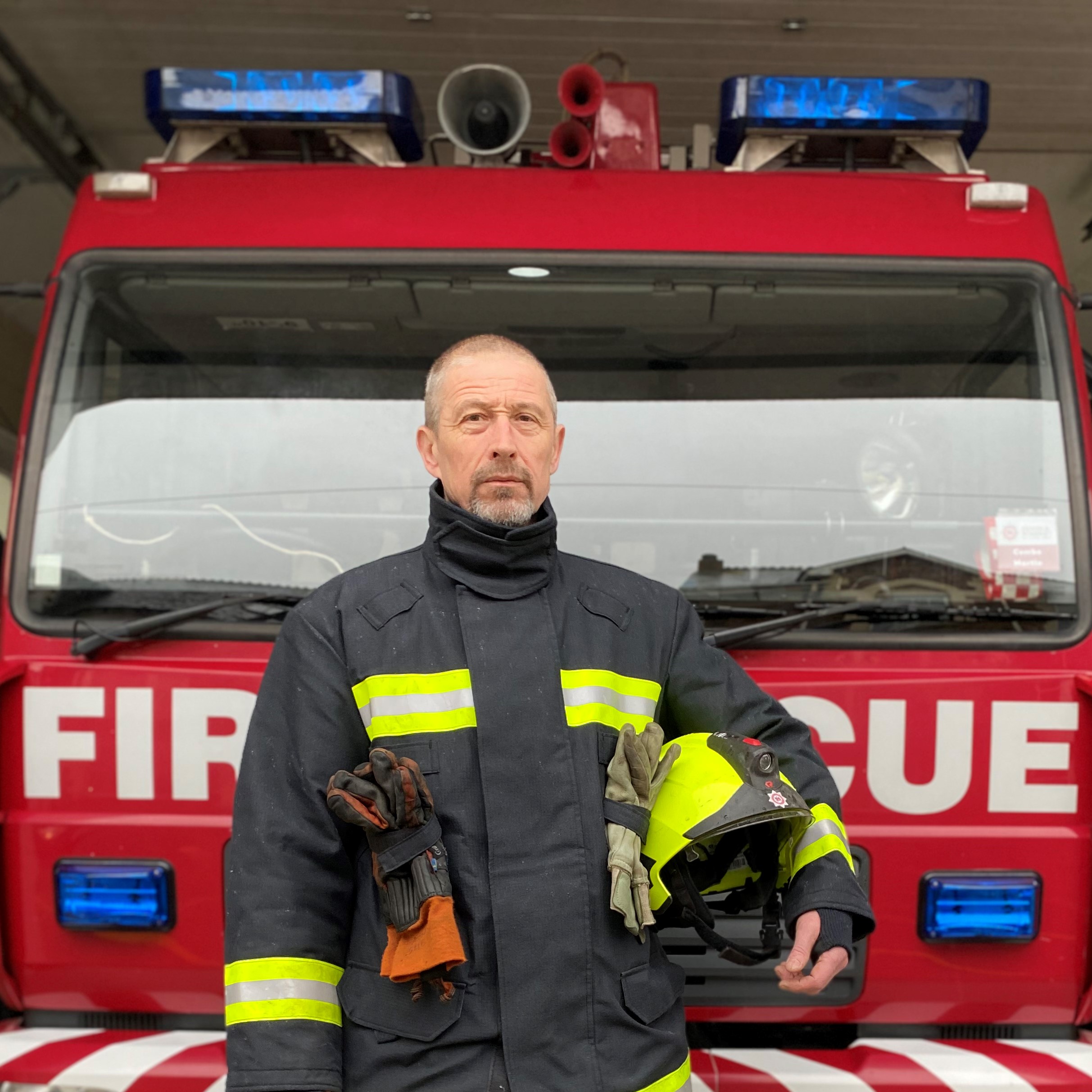 "The fire station is a big part of village life," said Ian. "I've lived here for quite a while and it's a community thing. Everyone knows each other in the village."
He said there is a real sense of pride and achievement becoming an on-call firefighter, serving the local community and feeling a sense of admiration and respect in return. Ian joined Combe Martin Fire Station at the age of 55 and feels it is important to have people of all ages and experience as part of the team. 
When he's on the fire engine on the way to an incident, lots of things are going through his mind but then the training kicks in and he can focus on the job. "The first 'persons reported' I went to was a large flat fire in Ilfracombe and as you pull up you get a kick of adrenalin but then your training comes in and you blank everything else out apart from what you need to do," he said.  
Becoming an on-call firefighter was a particular challenge for Ian as he had his left leg amputated as a result of injuries he received in a motorcycle road traffic collision. Following the incident, he went through a series of painful treatment until his leg was removed in his 23rd operation, 11 years after the collision. 
"After years of ill health, losing my leg gave me a new lease of life," he said. "I thought, joining the fire service would be a good challenge so I went for it. If you have the right mind-set you can face up to any challenge."
Ian has always kept fit and was able to pass all the same tests as everyone else to join the Service. He said: "I had trouble with the ladders at first but that was nothing to do with my leg. I had a fear of heights that I have conquered, you just have to have confidence in yourself."
He said the most surprising aspect of the fire service is the breadth of non-fire related incidents crews have to attend and the on-going training that is required. "It is important because that gives you a feeling of professionalism, confidence and a sense of belonging to an effective team," he said. "After facing up to and overcoming my own personal challenges to be an on-call fire-fighter I would recommend the fire service to anyone."