How we've been assisting the ambulance service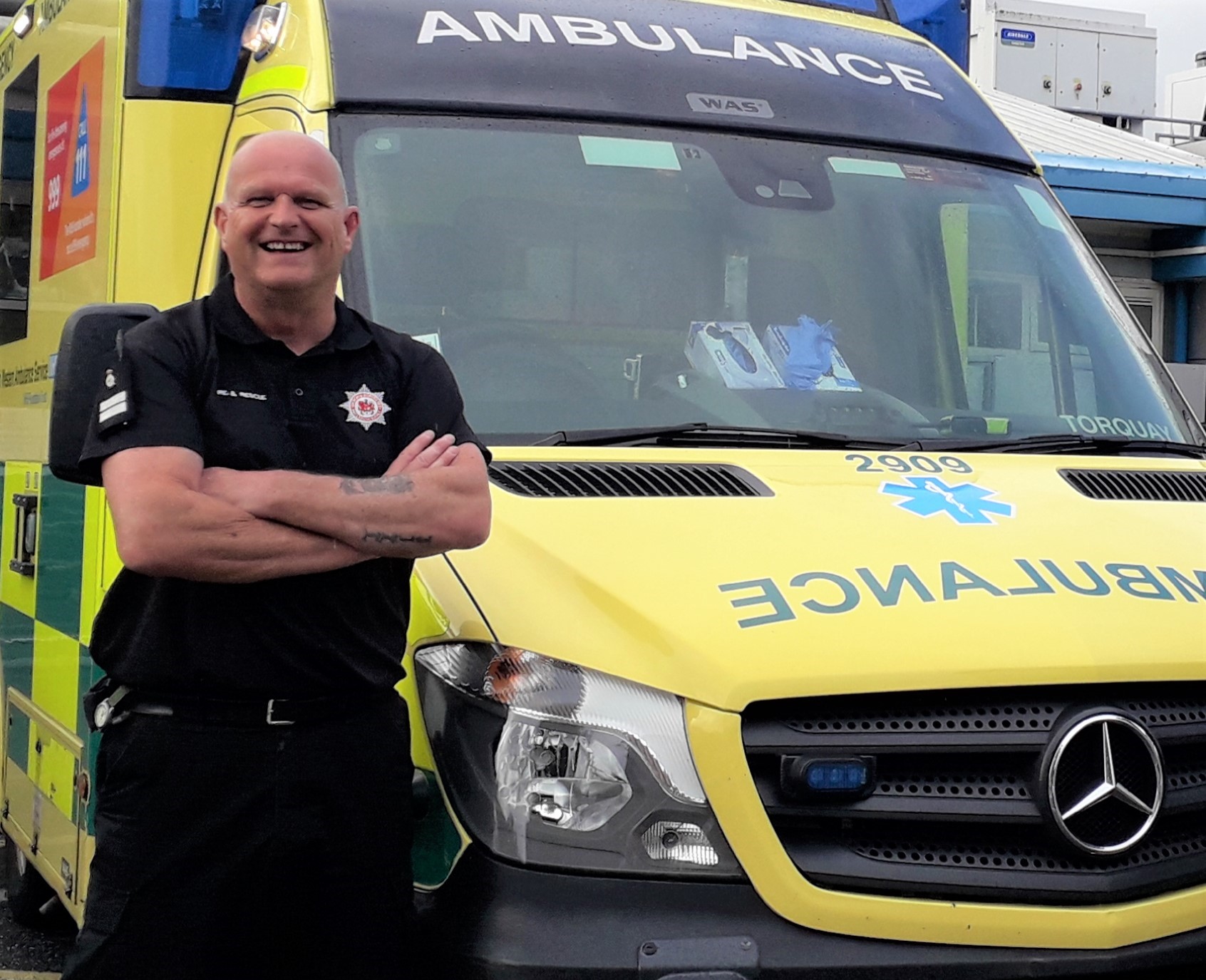 Kevin's story
I'm based at Dawlish Fire Station usually, but I also volunteer with the South Western Ambulance Service Foundation Trust (SWASfT), where I'm driving ambulances (and much more!). I'm also currently seconded from the Service at the Ministry of Defence (MoD).
A big part of why I volunteered is because I'm a casualty care instructor. It seemed a natural progression to put those skills into practice and take this opportunity to increase and improve them. Not only that, but to me it was the morally right thing to do. I wanted to support our communities and be part of the fire service response nationally.
As it sounds, I'm juggling a few roles! I'm lucky enough to have support from both the Service and MoD to help me with this. Overall, it's been easy to balance my secondment and the ambulance role. I'm always sure to be mindful of the impact my workload has on me and my family too.
In terms of the challenges I'm met with, I'd say the intensity of work that comes with every shift is a big one, and making sure that it doesn't have a serious impact on my wellbeing.
This is however balanced by the feeling of accomplishment I get day to day when I help someone. From an elderly person who has taken a fall or performing CPR to save someone's life, it's all about helping people in their time of need, and that's something I'm proud of.
I've seen first-hand how collaboration across agencies works to achieve a goal. Some of the skills we have as a fire service fit in so well to other organisations. It was so easy to slot into the ambulance environment, and I felt so accepted by those that work there too.
On a more personal level, this experience has taught me not to take things in life for granted. The pandemic has taught me to appreciate the fragility of life.
To balance work and home life I spend time with my wife, and my grandchildren when I can too. I didn't get to see them much before, so with restrictions relaxing a little bit I'm trying to make up for lost time.