Firefighters take on a challenge for charity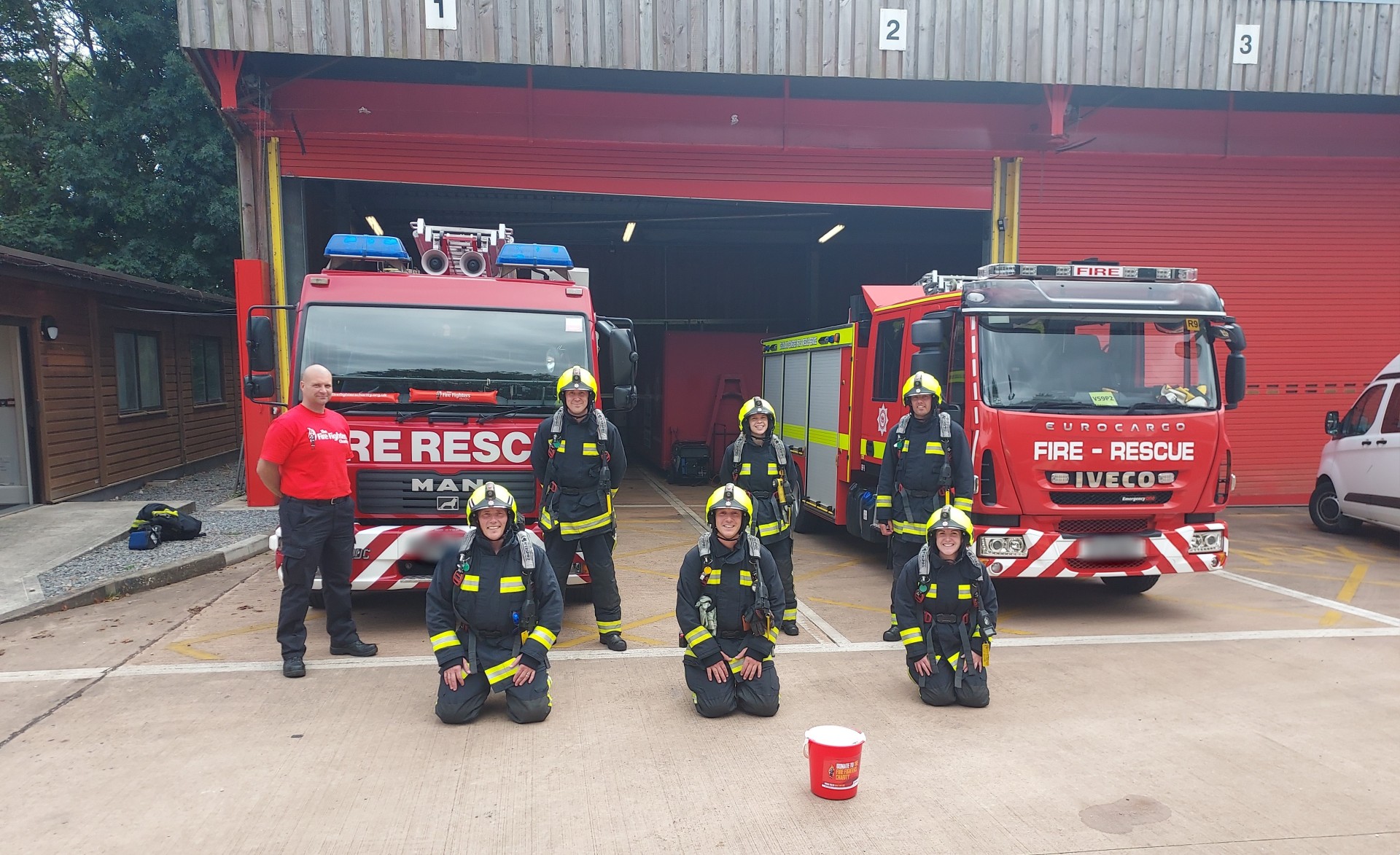 It's been 20 years since the devastating 9/11 attacks. Firefighters at our station in Clyst St George decided that they wanted to do something big to mark the occasion, and remember those who lost their lives. 
As 343 firefighters sadly died, and this year is 20 years since it happened, they chose to use those numbers for a series of challenges for charity. So, they'd have to cycle 343 miles, or climb a ladder 20 times, and so on.
To kick-start these challenges, the first event was a 20 mile walk on the anniversary of the attacks, wearing their full firefighting kit. 
Our firefighters began at Exmouth lifeboat station, walked all the way to Exeter Quay and just beyond, before turning back and returning to base at Clyst St George Fire Station. 
"When we set off at 7am, it was already surprisingly hot, and the sweat started to pour," Firefighter Dave Jones shared. "We were all wearing our fire kit – breathing apparatus, helmet and all – which meant that together we weighed 30kg."
1 of 4
2 of 4
3 of 4
4 of 4
The firefighters carried collection buckets to raise money for The Fire Fighters Charity, a cause that works to support firefighters mentally, physically and socially if they need help. Members of the public showed up to cheer on our crew and donate, as well as provide cupcakes, ice creams and other yummy snacks.
"There was plenty of encouragement, beeping of car horns and people stopping to drop in a donation. This was great, especially near the end, as our feet were throbbing in our fire boots!" Dave said.
The 10 members of crew did a fantastic job to complete their challenge. They raised awareness in our communities, remembered the fallen firefighters and collected funds for an important cause. 
"And between us, we all managed to get several blisters," Dave added. "Who knew fire boots weren't good for walking 20 miles in?"
If you'd like to donate, please visit the JustGiving fundraising page. Keep an eye out for their future challenges!