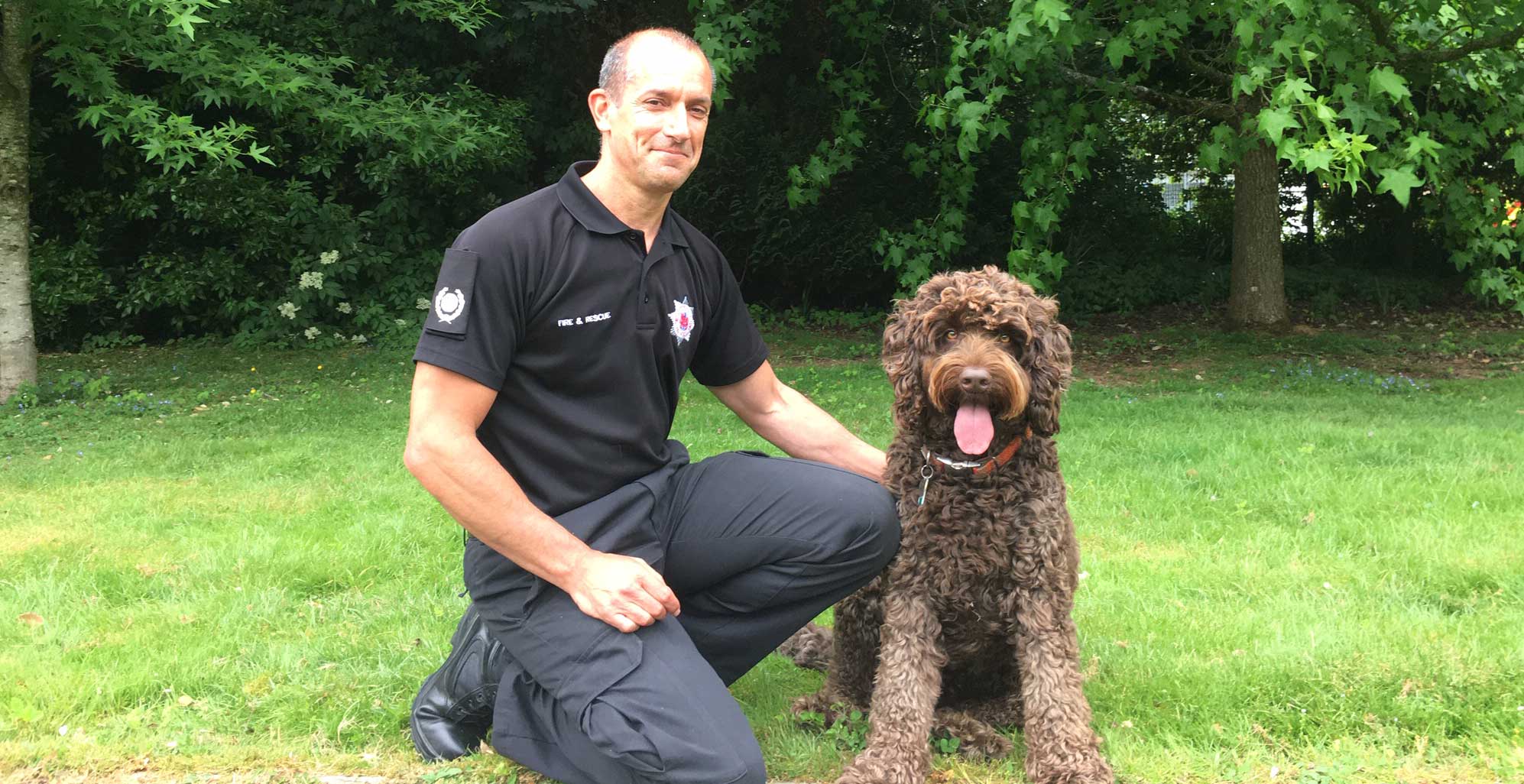 Digby is a three-year-old Labradoodle who volunteers for the Service supporting the delivery of critical incident defusing.
Defusing is where firefighters and control room operators discuss their experience of dealing with challenging and difficult incidents often those where members of the public have been seriously injured or lost their lives.
The purpose of defusing is to reduce the risk of developing post-traumatic stress and where necessary, supporting individuals to gain access to counselling or other support.
Digby provides a positive distraction when crews arrive back at station or in the control room. Therapy dogs are simply themselves and people automatically feel at ease and comfortable engaging with a dog that is comfortable being stroked and made a fuss of. This is known to lower blood pressure and heart rate which in turn helps the defusing process.
Recently Digby was asked by the police to attend an incident where a female was experiencing a range of very challenging issues and was considering taking her own life.
Matt Goodman, Digby's handler explained:
"The police negotiators were doing an amazing job of trying to engage with the lady, but were finding it challenging to reassure her and encourage her to move away from the dangerous position she had placed herself in. Some creative thinking resulting in the unorthodox approach of bringing Digby to meet her. This seemed to have an immediate effect, and within a short space of time the lady agreed to move to a position of safety so she could meet Digby and interact with him. She was very brave."
Mental health can affect any of us and at its worst, can have a devastating impact on our lives as well as those around us. Emergency services will always support those in need. If you need support, please speak to someone and get support from organisations such as the Samaritans.