Maria's story
"I feel part of something bigger"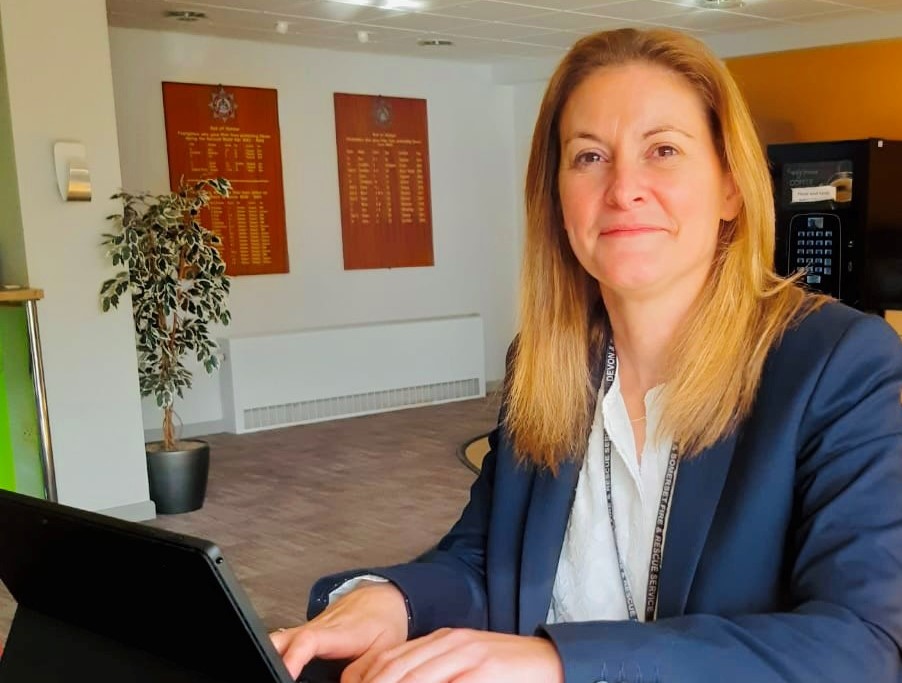 "Before joining the Fire Service, I served in the Royal Navy. I'm attracted to roles where I really feel that I'm helping others and making a difference, so a move into the Service felt second nature. As a single mother of two girls, I was a little apprehensive about starting. I already had a good job as a Project Manager, and with only 10 minutes commute from my house it fit my lifestyle perfectly. A job at Service Headquarters was over an hour away, but although it seemed a little mad I needed a change.
I've been here since 2016 and have progressed from Senior Project Manager to the position of Programme Manager for the Safer Together Programme. I don't have a typical day, because my work feeds into lots of areas of the organisation, so every day is different - which I love. Safer Together is all about shaping our Service to be the best it can be, so we can prevent and respond to risks in an efficient and effective way. As one of the Senior Leadership Team members, my work is centred on strategic planning to understand the outcomes the Service needs to improve, making sure projects run smoothly, that good governance is in place and that aims are achieved.
From the start, I've been fully embraced by my colleagues. What inspires me here is the friendly environment and team ethos. When my mum died a couple of years ago, the Service were so understanding and supportive. People will always make time to stop and say hello to you here, no matter what level they are in the organisation. It makes you feel that you're part of something bigger than the direct team you work in.
Applying to work at the Service is the best decision I've made. It's truly like a second family, and I wouldn't hesitate to say they're my employer of choice."