Jubilee celebrations – stay fire safe
We want everyone to have a fun and safe Jubilee weekend. Here is our fire safety advice for beacon events, street parties and fireworks.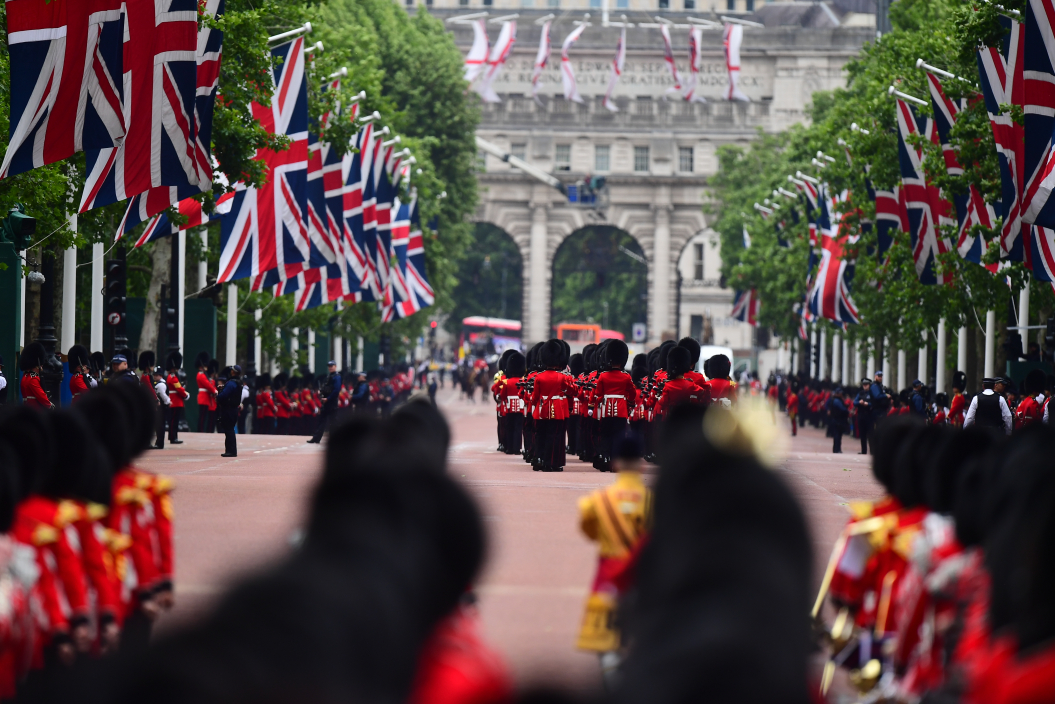 Jubilee beacon events
On 2 June 2022, beacons will be lit by communities across the UK to celebrate the Queen's Platinum Jubilee. Please read the following advice to ensure that you stay safe whilst enjoying the celebrations.
Please let us know if you plan to light a beacon.
Call our (non-emergency fire control number 03333 990014) and tell us the accurate location (we recommend using the What3words app).
Our Control team will log the Jubilee beacons as 'controlled burns' and this will help us to avoid sending fire engines to false alarms when they could be responding to a real emergency.
How to have a safe Jubilee beacon
Preparing the beacon
Set up the beacon well away from anything that could catch fire, taking into account wind direction.

Make sure that the smoke plume will not affect residential areas, roads, and access points (again, taking into account the wind direction).

When lighting a controlled burn (such as a Jubilee beacon bonfire), it is illegal to leave a fire unattended or to have too few people to control it.
Lighting and managing the beacon
Never use accelerants (such as lighter fluid, petrol, white spirit, methylated spirits and paraffin) to light a bonfire.
Light the fire using tapers on long poles (at least 2m).
Keep a source of water nearby in case the fire needs extinguishing. 
Public safety near the beacon
Make sure that you have a well-constructed cordon between the fire and the people (distance will depend on size of bonfire).
Have first aid facilities available, including a burns pack.
Make sure that you have plenty of highly visible marshals who have received some instruction to help control the crowd.
When the beacon is finished
Use water to put out the fire at the end.
Always ensure that a fire is completely out before you leave it and check the next day to ensure that it has not reignited.
Organising a street party
On the day, remember to leave space for a fire engine or ambulance which may need to come down your street at any time.
An important part of planning a street party is to ensure that emergency services are aware of any road closures.
To close roads, residents will need permission from the council traffic/highways departments.
Councils will consult with emergency services as part of the process.
Celebrations at non-domestic premises
If you plan to have a celebration for the Queen's Platinum Jubilee at non-domestic premises, you need to consider the Regulatory Reform (Fire Safety) Order 2005.
This legislation places a duty on you to carry out an appropriate fire risk assessment and act upon the findings.
Alcohol and fire do not mix
If people have been drinking, please ensure that they are not involved in the use of fireworks or BBQs. Encourage people to plan their journey home, and do not be tempted to drink-drive.
Safety tips for fireworks
If you are planning on having a fireworks display, always follow our advice.
Only buy fireworks with a CE mark.
Store fireworks in a closed box.
Follow the instructions on each firework.
Light them at arm's length, using a taper.
Stand well back.
Always supervise children around fireworks.
Keep pets indoors.
Sky (Chinese) Lanterns
We do not recommend using sky lanterns due to the fire hazards and risks they pose to property, crops, animals and the environment. They are very dangerous and can start wildfires, and are a risk to animals. Please do not use them.
Barbecues
BBQs are best used:
in your garden and away from your home
a safe distance away from anything that could catch fire (e.g. sheds, trees, bushes, compost bins etc)
placed on a flat surface that won't catch alight such as stone or paving slabs.
Avoid these places for BBQs
It's not safe to have a BBQ on your balcony. These spaces are often enclosed, meaning fire could easily spread to your home or houses around you.
We do not recommend using BBQs at the beach or in the countryside. There are some restrictions on where you can use BBQs, so please check local signage before using them.
Read more tips about having a BBQ safely.